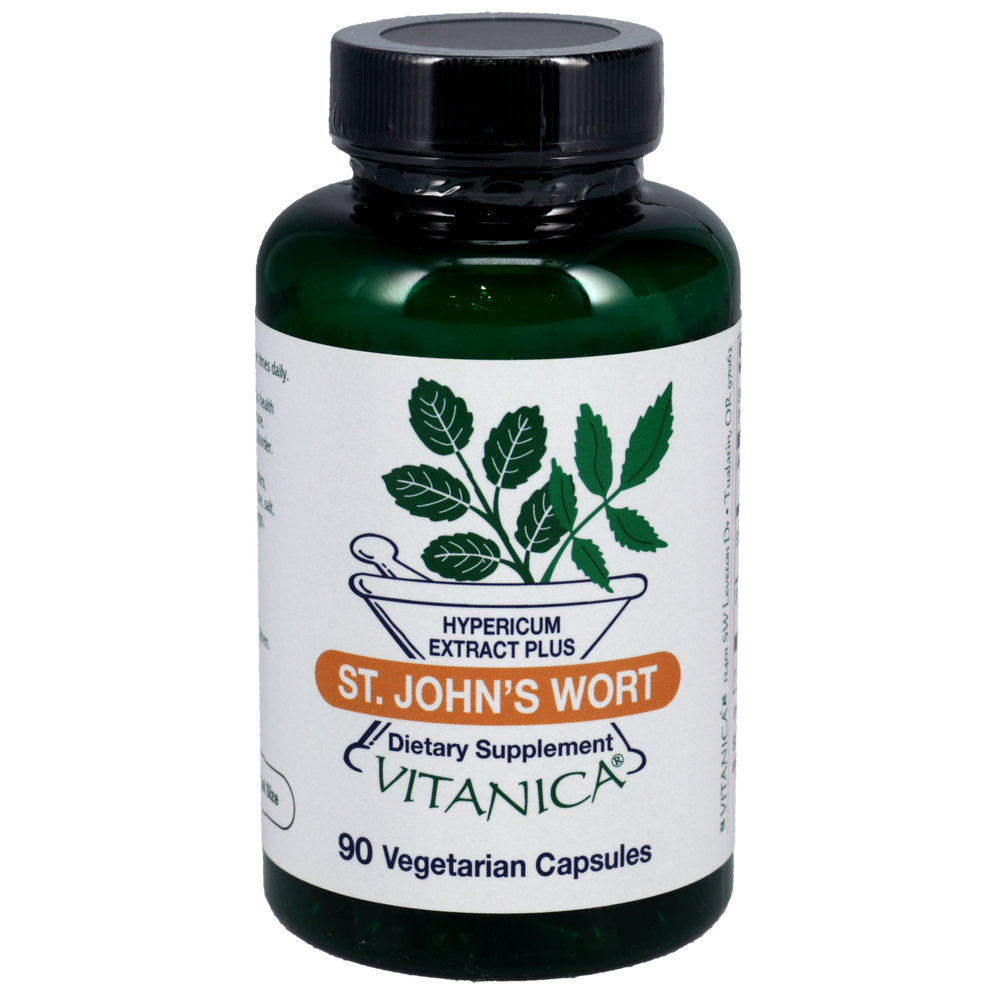 SKU: VTC-01080
St. Johns Wort is available by Vitanica.

Hypericum Extract Plus
Suitable for Vegetarians
One (1) to three (3) capsules daily.
Serving Size: 1 Capsule
St. John's Wort extract ...300mg
(.3% hypericine) (Hypericum perforatum)
St. John's Wort flowering tops ...100mg
(Hypericum perforatum)
Contains - Vegetable cellulose, l-leucine and water
Does Not Contain - Preservatives, binders, artificial colorings or flavorings, sucrose, glucose, starch, lactose, salt, corn, wheat, gluten, soy, milk derivatives
Keep in a cool, dry place out of reach of children.
Do not take this product while taking any prescription drug(s) without the advice of your physician. Avoid excessive exposure to UV radiation. Avoid if pregnant, nursing or if bi-polar disorder.