SOD Support
American Nutriceuticals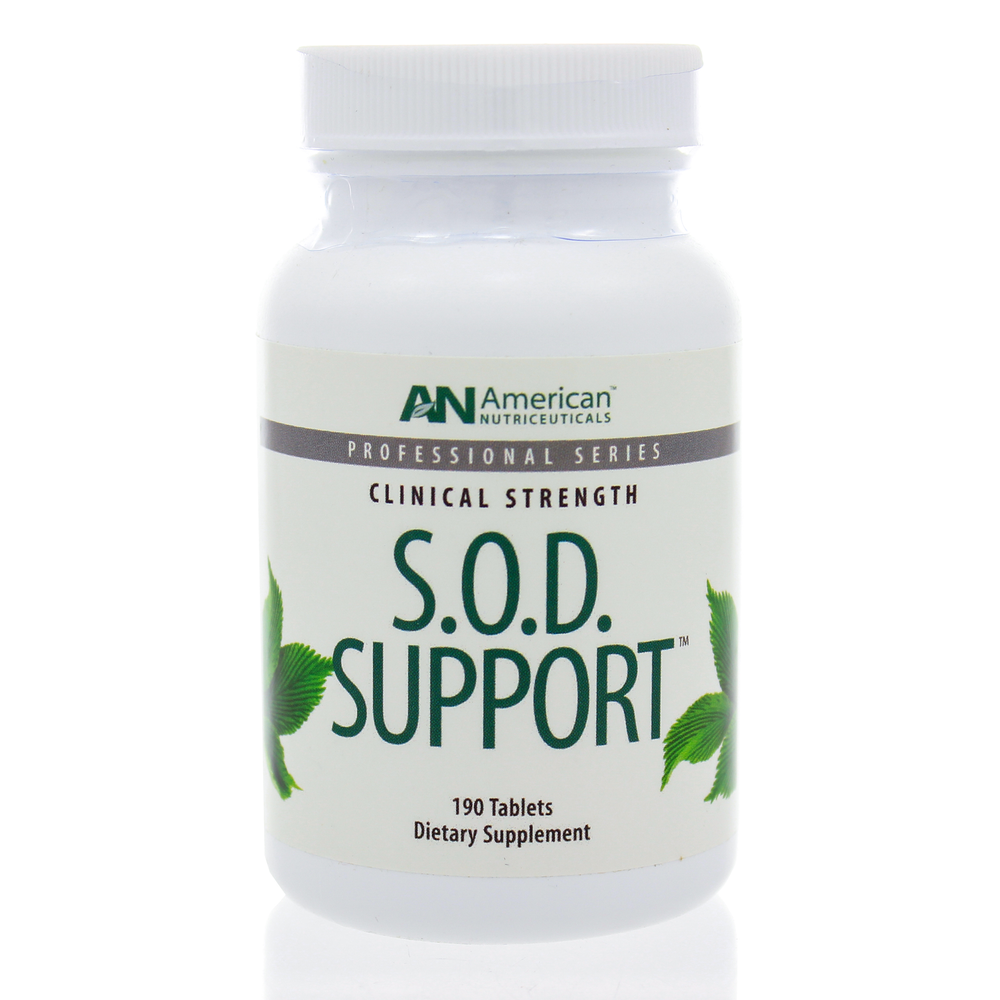 SKU: A02108
S.O.D. Support is a unique whole food antioxidant enzyme product made from specially developed' organic fetal wheat sprouts. These sprouts have been shown to remarkably improve the bodys function to flush out toxins by increasing the natural production of SOD (Super-Oxide Dismutase)' an enzyme that destroys free radicals.*
Take 5 tablets twice per day or as directed by your Health Care professional. Recommended to be taken at least 30 minutes away from meals.
Serving Size: 5 Tablets
Amount Per Serving
Organic Fetal Wheat Sprout Concentrate ... 400mg
Other Ingredients: Enteric coating derived from glycine sprouts.
Contains no yeast' gluten' sugar or starch.
Gluten' Dairy & Soy Free.
Suitable for Vegetarian and Vegan.
Consult a healthcare professional before use.