Strontium
Ortho Molecular Products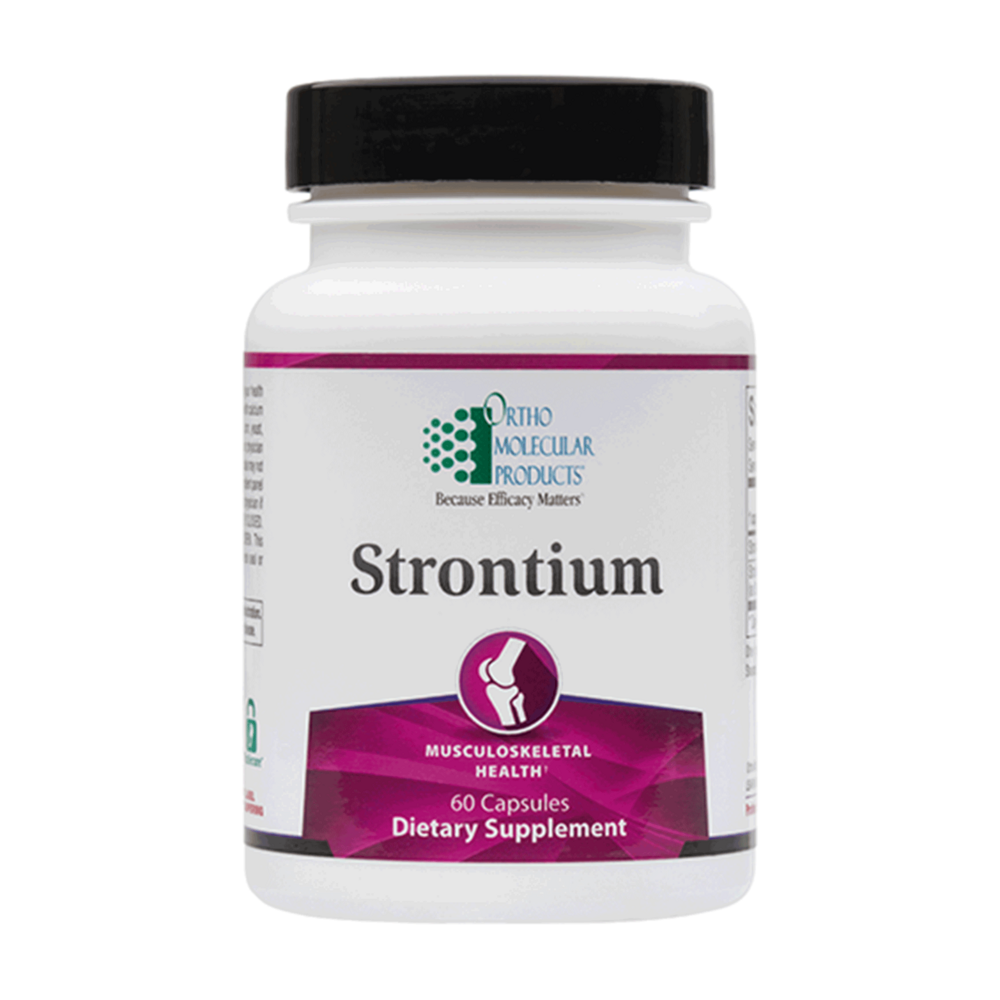 SKU: OHM-568060
Strontium
Strontium is a mineral that has similar properties to calcium. Recent research has found vertebral integrity benefits over time when adding strontium to a stable calcium and vitamin D diet regimen.*
1 capsule two times per day or as recommended by your health care professional. For maximum Strontium absorption, do not consume with calcium supplements.
Serving Size: 1 Capsule
Amount Per Serving
Strontium Citrate
950 mg
Strontium
(as Strontium Citrate)
300 mg
Other Ingredients
Natural Vegetable Capsules, Magnesium Stearate, and Stearic Acid.

Does Not Contain
Gluten, corn, yeast, artificial colors and flavors.
If you are pregnant or nursing, consult your physician before taking this product.