Subdue Internal Wind
Kan Herb Company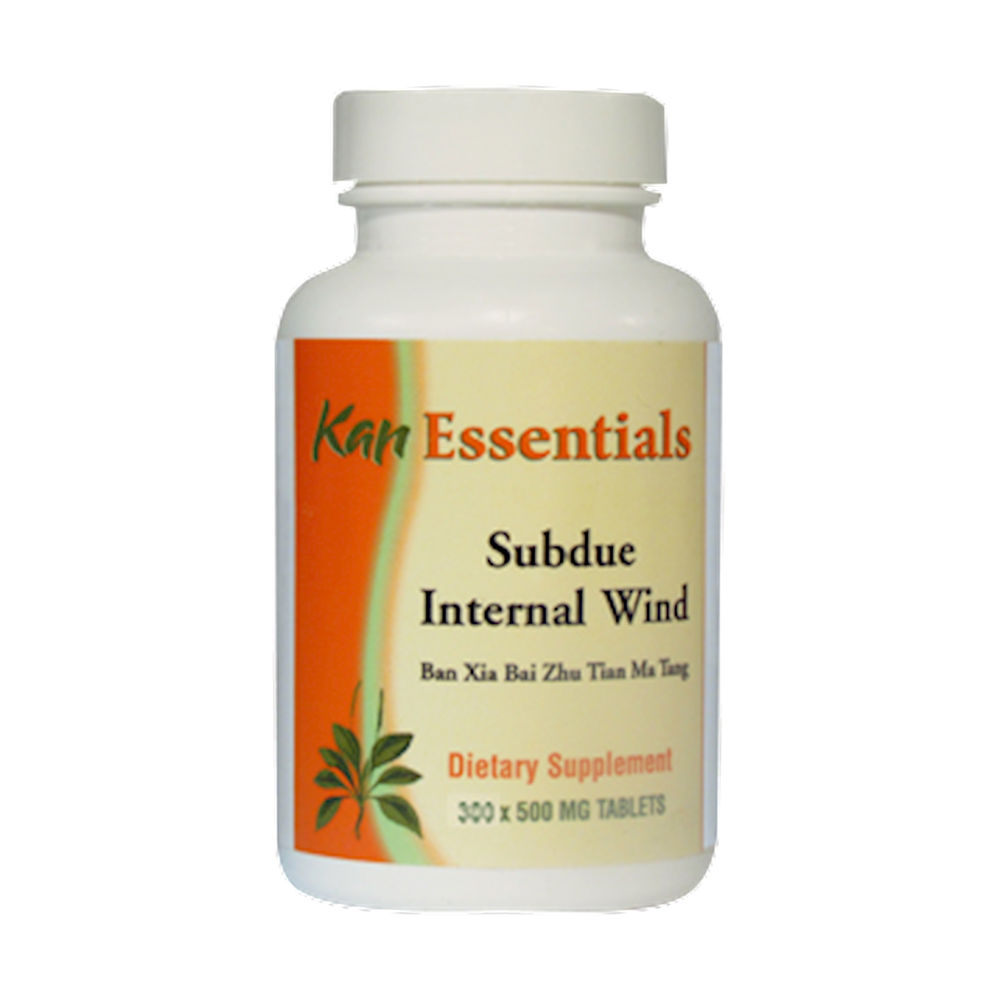 SKU: KA3E-VSW300
Functions:
This formula dispels Wind-Phlegm and tonifies Spleen Qi

Indications (Symptoms):
_Somnolence, lethargy, weight gain, round abdomen, oily coat,
_Occasional mucoid discharge, tendency toward benign growths
_Heat intolerance, elevated thirst or appetite
_Moist or superficial skin irritation, occasional nausea, vomiting
_Supports balance
Take 2-3 times daily:
1-10lbs - 1/4 tab
11-20lbs - 1/2 tab
21-35lbs - 1 tab
36-75lbs - 2 tabs
76-100lbs - 3 tabs
Pinyin Name
-Common Name

Tian ma
-Gastrodia rhizome
Bai zhu
-White atractylodes rhizome
Jiang ban xia
-Ginger cured pinellia rhizome
Ze xie
-Asian water plantain rhizome
Mai ya sheng
-Barley sprout
Shen qu
-Medicated leaven (wheat, apricot seed)
Shi zhu hong ren shen
-Chinese red ginseng root
Cang zhu
-Cang-zhu atractylodes rhizome
Chen pi
-Tangerine dried rind of mature fruit
Fu ling
-Poria
Huang bai
-Phellodendron bark
Huang qin
-Chinese skullcap root
Gan cao
-Chinese licorice root
Use only under the direct
supervision of a qualified health care practioner, seek
their advice if pregnant or nursing. Keep out of reach of
children. Keep tightly capped and out of direct sunlight.
Store at room temperature.