Sublime Joint Formula Liquid
Kan Herb Company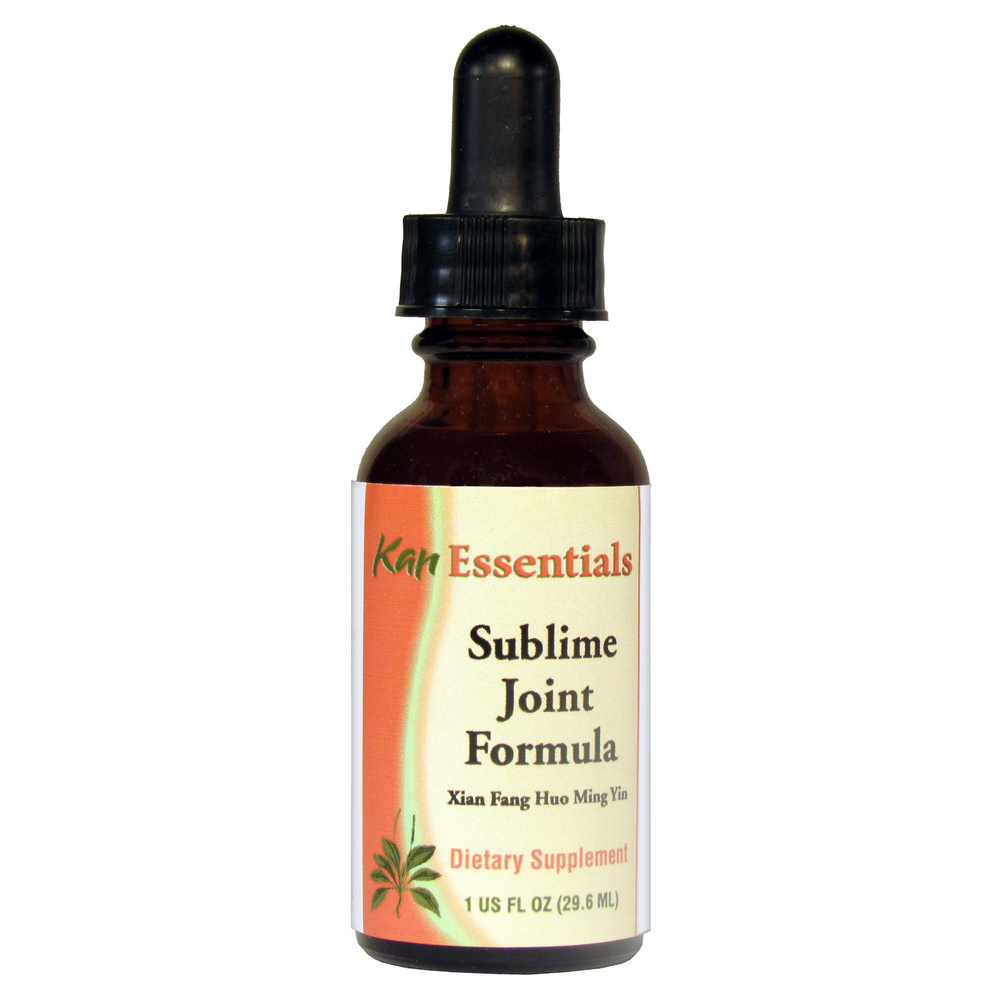 SKU: KA3E-VSJ1
Functions:
This formula expels pathogens that invade the channels, relieves Qi and Blood Stasis and dispels Phlegm Fire.

Indications (Symptoms):
_Red, swollen, hot, painful skin lesions, fever, headache
_Mild chills, heat intolerance, overweight
_Aggravation of pains during wet weather
_Forceful pulses
_Red underside of tongue
Take 2-3 times daily:
1-10lbs - 5-10 drops
11-20lbs - 10-20 drops
21-35lbs - 1/2-1 dropperful
36-75lbs - 1-1 1/2 dropperful
76-100lbs - 1 1/2-2 dropperful
1 dropperful = 40drops
Pinyin Name
-Common Name

Zhe bei mu
-Zhejiang fritillary bulb
Dang gui wei
-Dong quai root tail
Bai zhi
-Fragrant angelica root
Chi shao
-Chinese red peony root
Mo yao
-Myrrh resin
Ru xiang
-Frankincense resin
Tian hua fen
-Trichosanthes root
Zao jiao ci
-Gleditsia spine
Chen pi
-Tangerine dried rind of mature fruit
Fang feng
-Siler root
Gan cao
-Chinese licorice root
Jin yin hua
-Honeysuckle flower
Shake well before every use. Use only under the direct
supervision of a qualified health care practioner, seek
their advice if pregnant or nursing. Keep out of reach of
children. Keep tightly capped and out of direct sunlight.
Store at room temperature. Do not put dropper in mouth.