Vitamin B-6 Liquid
Designs for Health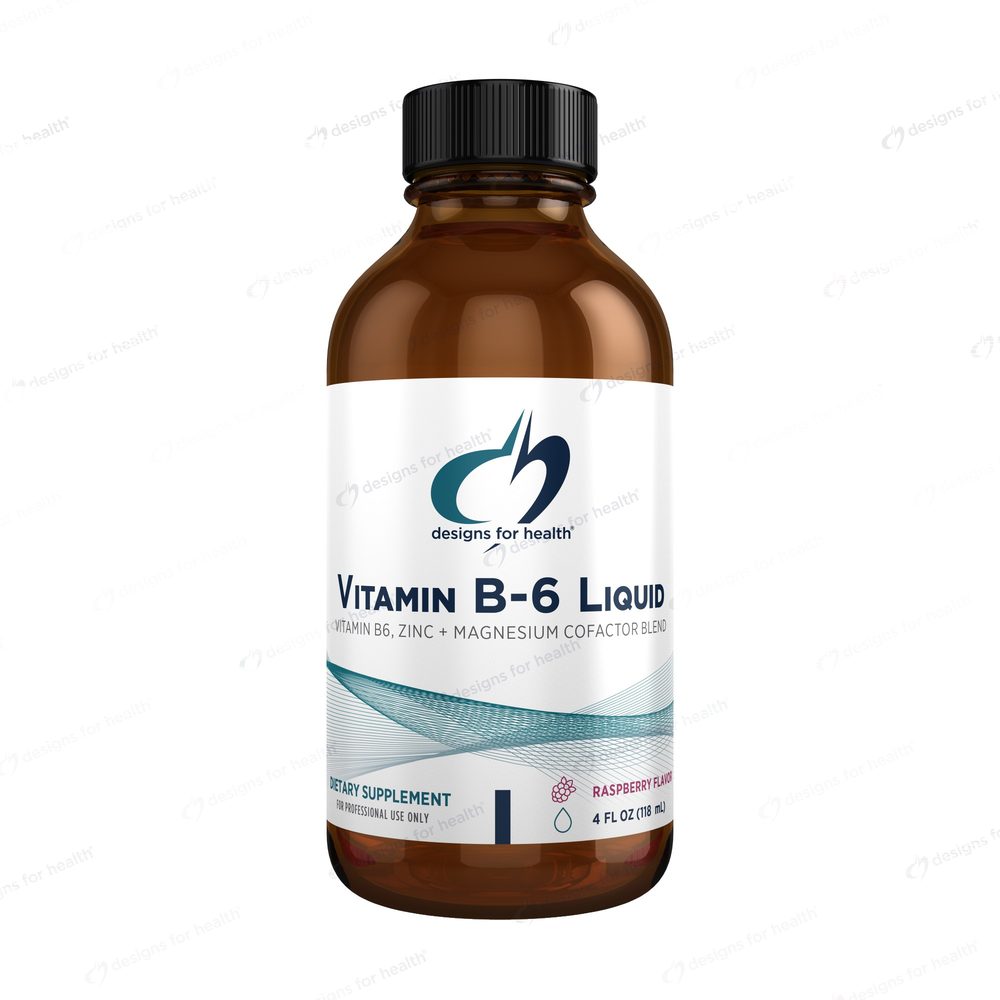 SKU: DFH-V6B4OZ
Vitamin B-6 Liquid tastes great with a natural raspberry flavor, absorbs easily, and is the perfect solution for people who need higher doses of this often-lacking vitamin. This unique formula works synergistically to support numerous bodily reactions, such as neurotransmitter production, hormone metabolism and much more.
Made with non-GMO ingredients.
Take 5ml (approx. 1 teaspoon) per day, or as directed by your health-care practitioner.
Serving Size: 5ml (approx. 1 teaspoon)
Amount Per Serving
Calories ... 15
Total Carbohydrate ... 3g
Vitamin B-6 ... 50mg
(as Pyridoxine HCl)
Magnesium ... 30mg
(as TRAACS® Magnesium Bisglycinate Chelate Taste Free)
Zinc ... 5mg
(as Zinc Bisglycinate Chelate)
Other Ingredients: Glycerine, purified water, citric acid, natural flavor, b-carotene (color)
This product does not contain gluten.
TRAACS® is a registered trademark of Albion Laboratories, Inc.
NOTICE
This is a natural product that may exhibit color, taste and density variations from lot to lot.
Store at room temperature. Keep out of reach of children.