Sugar Balance
Organic India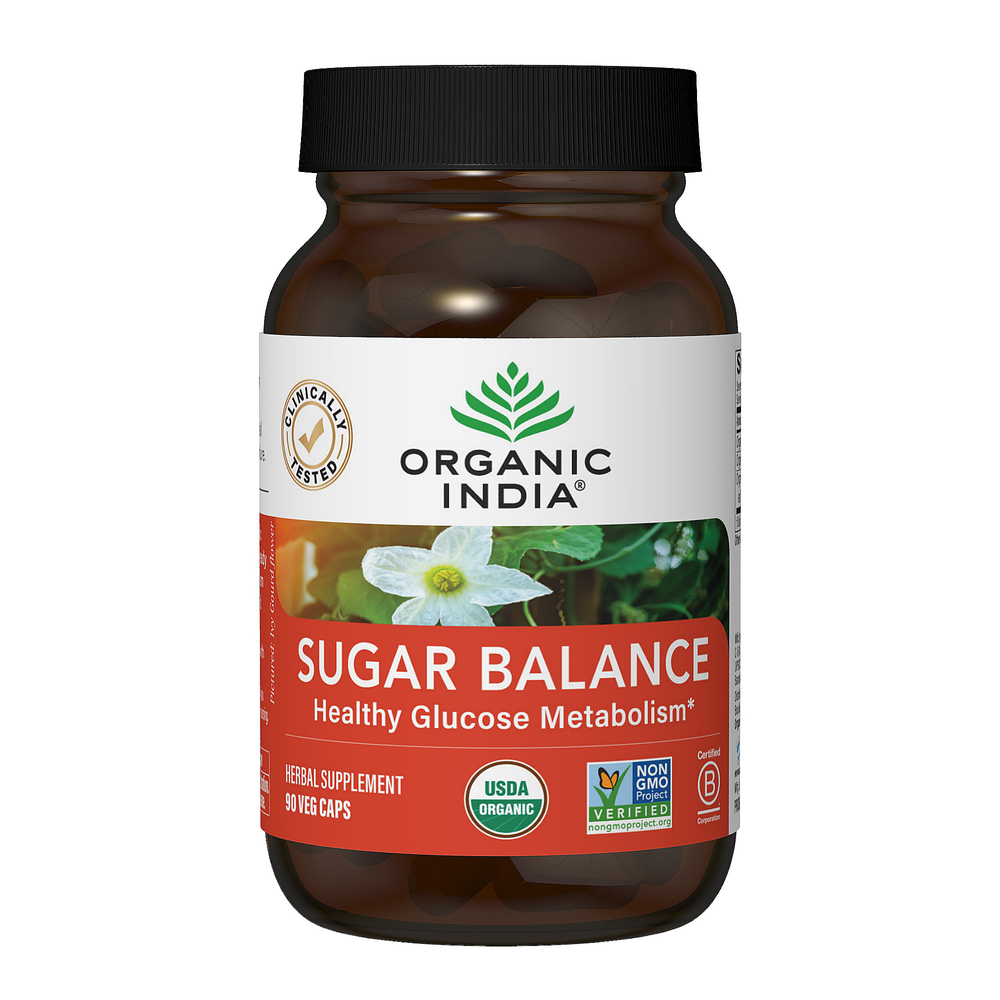 SKU: ORI-851469000748
Sugar Balance is a novel Ayurvedic formula made of three powerful herbs that robustly help support blood sugar metabolism. Bimbi, or Ivy Ground is the primary ingredient, and helps slow sugar absorption and provide an endogenous insulin-like action in the bloodstream. The other two herbs, Bougainbelia and Sadabahar, support insulin secretion and enhance insulin activity, thereby modulating glucose metabolism. This Sugar Balance supplement is the perfect option for those looking for healthy blood sugar maintenance, either in addition to or a step above Ceylon Cinnamon in terms of potency. Clinically tested formula.
BENEFITS
Glucose Metabolism. Modulates key enzymes implicated in glucose metabolism
Insulin Action. Supports insulin secretion action in the bloodstream, helping improve the efficiency and effect of endogenous insulin.
Insulin Sensitivity. Increases endogenous insulin sensitivity, so glucose may more easily enter the cells to be used as energy.
Energy. Promotes glucose storage in the muscle, which makes energy more readily available for use.
Liver Health. Reduces the formation of glucose in the liver, thereby relieving body burden of glucose by influencing liver enzymes.
Suggested Use:
Take 2 caps twice daily with food and water.
Serving Size: 2 Capsules
Amount Per Serving
Organic Ivy Gourd ... 400mg†
(Coccinia indica) leaf (Bimbi)
Organic Great Cougainvillea ... 60mg†
(Bougainvillea spectabilis) leaf
Organic Madagascar Periwinkle ... 40mg†
(Vinca rosea) leaf (Sadabahar)
Flowers ... 20mg*
Other Ingredients: Organic Pullulan.
This product is USDA Organic, Non-GMO, Kosher.
Warning: Talk to your health care professional before using, especially if you have a health condition, take medication, are pregnant, or are nursing.
It looks like there are no similar
products available