GlucoLyze
Nutritional Frontiers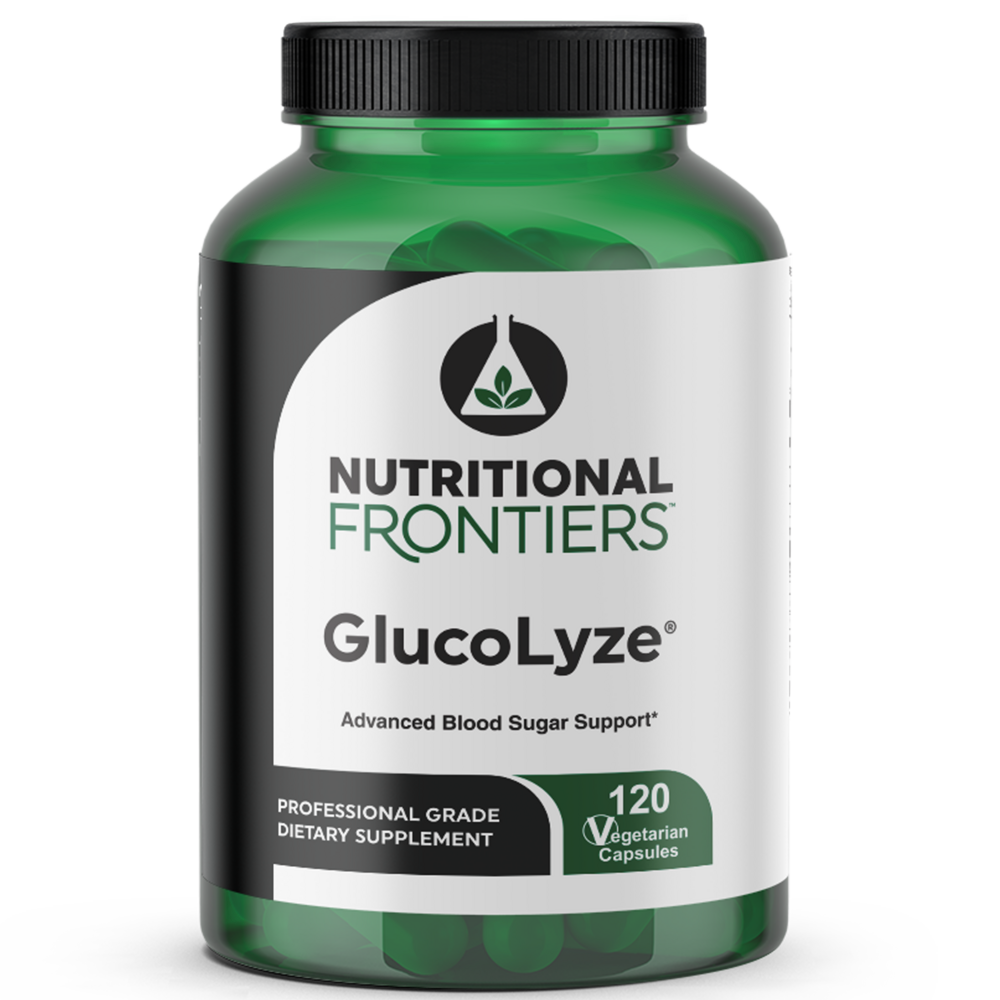 SKU: NUT412-01NF406120
GlucoLyze
is a vegetarian dietary supplement to support proper glucose metabolism, cravings and weight management. Formulated with nine researched and known nutritional factors,
GlucoLyze
is useful for:
Maintaining healthy glucose levels
Reducing cravings and maintaining weight
Energy support
Aiding glucose transport and utilization by cells
Reducing free radical damage associated with unhealthy glucose levels
Suggested Use:
As a dietary supplement, take 2 vegetarian capsules with food, twice per day, or as directed by your healthcare practitioner.
Serving Size:
2 Vegetarian Capsules
Amount Per ServingVitamin B6
... 4.5mg
(as Pyridoxal-5-Phosphate)
Vitamin B12
... 75mcg
(as Methylcobalamin)
Biotin
... 1,000mcg
Chromium Bark Extract
... 500mg
(as Chromium 300 mcg Nicotinate Glycinate Chelate)(TRAACS™) Cassia (Cinnamon)
Gymnema Leaf Extract
... 200mg
R-Alpha Lipoic Acid
... 150mg
L-Taurine
... 150mg
Green Tea Leaf Extract
... 72mg
Vanadium
... 2mg
(as Vanadyl Sulfate, Vanadium Nicotinate Glycinate Chelate) (TRAACS™)
Other Ingredients:
Hypromellose (Capsule), Dicalcium Phosphate, Rice Flour, Magnesium Stearate.
Color of this formula may vary due to the color variation of the natural ingredients.
Warning:
If pregnant or nursing, consult your healthcare practitioner before taking this product.
Keep out of reach of children. Store in a cool, dry place.