Sulforaphane ES
Dr. Ronald Hoffman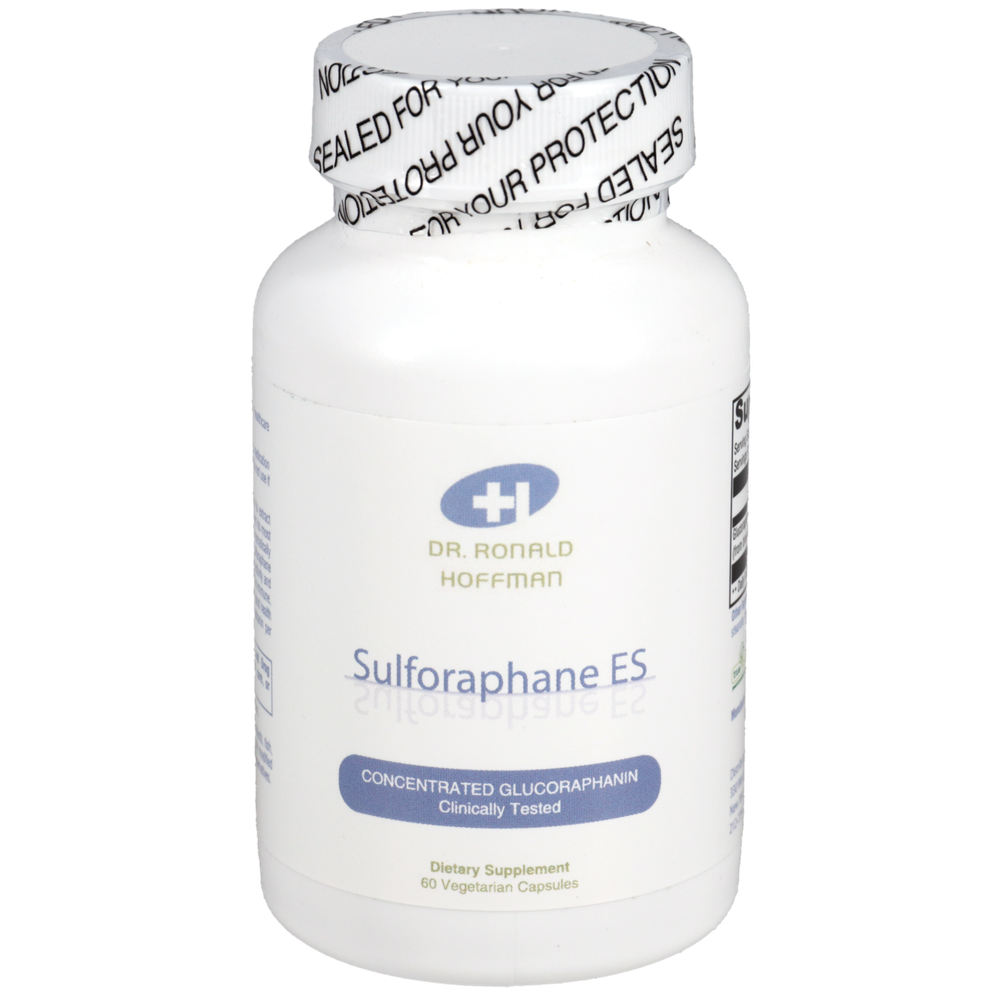 SKU: DRH-SGSPLUS
Supplement Facts

Serving Size: 1 Capsule
Servings Per Container: 60

Glucoraphanin - 100 mg
(from broccoli extract)(Brassica oleracea italica)
(seed)(trueboc)

Other Ingredients:

HPMC (capsule), stearic acid, magnesium stearate, medium-chain triglyceride oil, and silica.

Directions:

Take one capsule twice daily, or as directed by your healthcare practitioner.

Consult your healthcare practitioner prior to use. Individuals taking medication should discuss potential interactions with their healthcare practitioner. Do not use if tamper seal is damaged.

trueboc broccoli seed extract is obtained using a patented process to extract glucoraphanin (also known as sulforphane glucosinolate or 'sgs') from its most concentrated cruciferous source - broccoli seeds. Glucoraphanin is enzymatically converted to the extensively researched isothiocyanate known as sulforaphane (SFN). Research suggests that SFN supports long-lasting antioxidant activity and the production of detoxification enzymes. It also extends support to the immune, nervous, and cardiovascular systems, addressing the maintenance of good health throughout adult life. OncoPLEX™ provides 30 mg of glucoraphanin per capsule and OncoPLEX ES™ provides 100 mg of glucoraphanin per capsule.

Storage: Keep tightly closed in a coo, dry place out of the reach of children.

Does Not Contain: Wheat, gluten, yeast, soy, animal or dairy products, fish, shellfish, peanuts, tree nuts, egg, ingredients derived from genetically modified organisms (GMOs), artificial colors, artificial sweeteners, or artificial preservatives.