Super B-Zyme™
Apex Energetics, Inc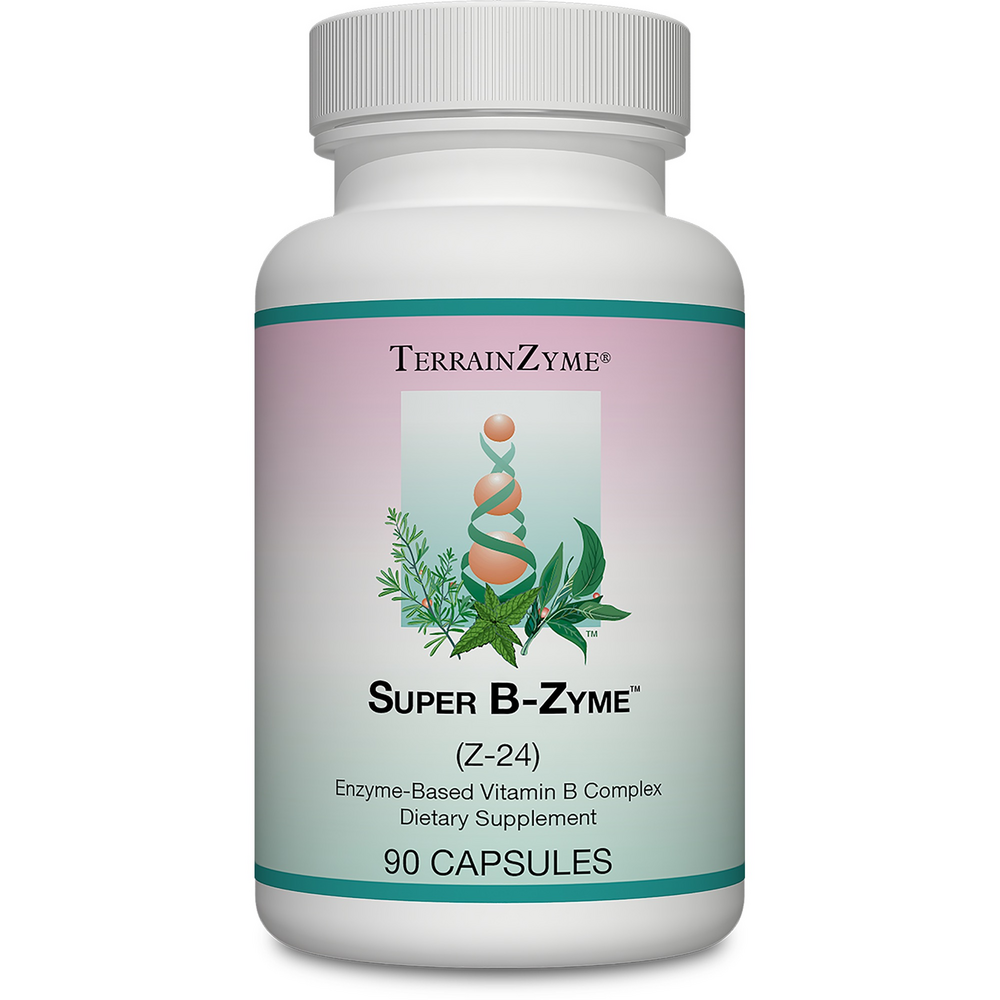 SKU: APE949-Z24
Super B-Zyme™ is a well-balanced vitamin B formula, now with Vitamin B12 (as methylcobalamin) a more biologically available form, and offers eight high-potency B vitamins in a unique combination of enzymes, 560 mcg DFE folate (as L-5-methyltetrahydrofolate calcium), nutrients, herbs, and cofactors. Sources are specially selected and prepared to maximize vitality and nutritional value.*
Take 1-2 capsules 2 times a day with a meal, or as directed by your healthcare professional.


Serving Size: 2 vegetarian capsules

Amount Per Serving
Thiamin ... 70mg
(as thiamin hydrochloride)
Riboflavin ... 70mg
Niacin ... 210mg NE
(as niacinamide)
Vitamin B6 ... 147mg
(as pyridoxine HCl, pyridoxal 5'-phosphate)
Folate ... 560mcg DFE
(as L-5-methyltetrahydrofolate calcium)
Vitamin B12 ... 280mcg
(as methylcobalamin)
Biotin ... 560mcg
Pantothenic Acid ... 170mg
(as d-calcium pantothenate)
Choline ... 140mg
(as choline bitartrate)
PABA ... 140mg
(para-aminobenzoic acid)
Inositol ... 140mg
Proprietary Blend ... 140mg
Protease I, Protease II, Bromelain, Amylase, Peptidase, Lipase, Lactase, Maltase, Sucrase.

Other ingredients: Vegetarian capsule (hypromellose), cellulose, dicalcium phosphate.
Warning: Consult your healthcare professional before use if pregnant, nursing, taking medications, or for any use by minors. Do not use if safety seal is broken or missing. KEEP OUT OF REACH OF CHILDREN. This product is not intended to diagnose, treat, cure, or prevent any disease. For nutritional use only.