Super Collagen PLUS
NeoCell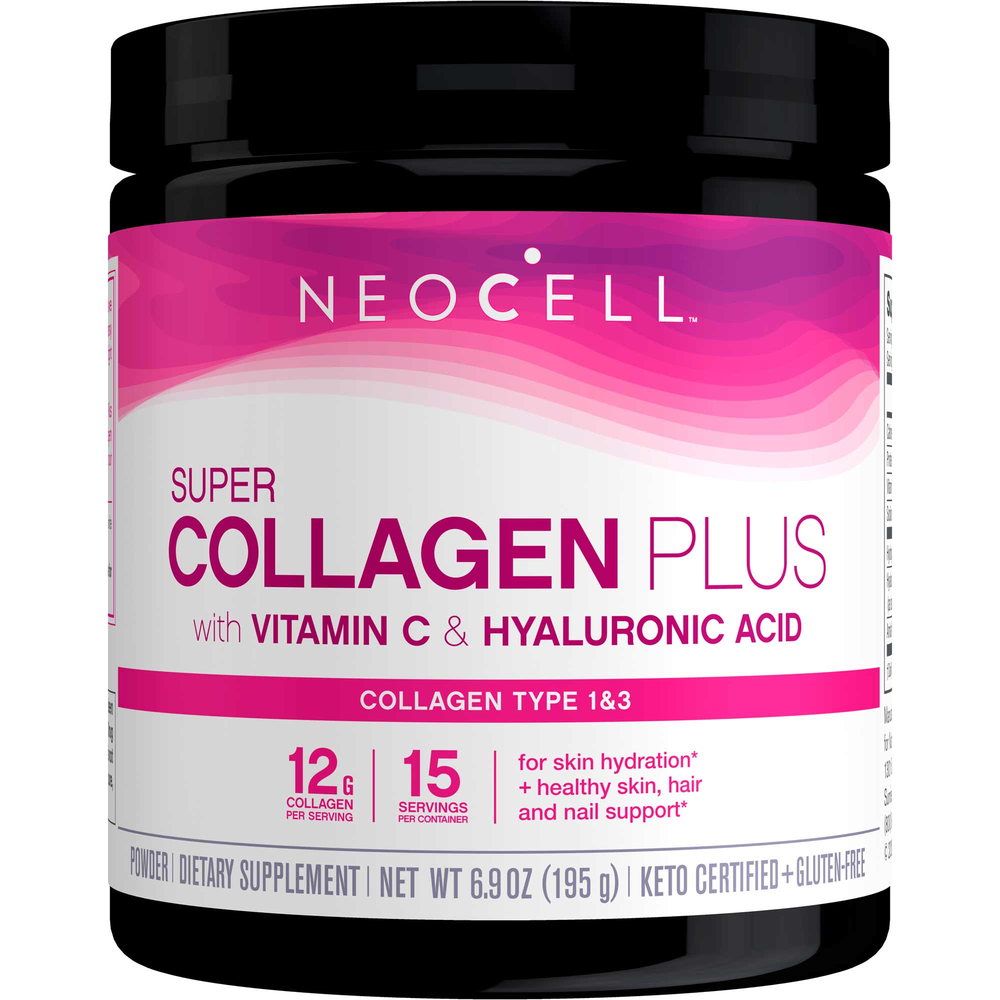 SKU: NEO834-M12958
Give your beauty a daily wake-up call with Super Collagen Plus with Vitamin C & Hyaluronic Acid Powder
Benefits: Beautiful & Hydrated Skin. With collagen clinically shown to visibly reduce the appearance of wrinkles to help maintain suppleness and beautiful, smooth skin.
Ingredients: Collagen Type 1 & 3, Hyaluronic Acid, Vitamin C. Hyaluronic Acid promotes skin hydration and collagen supports elasticity, so you can radiate beauty from the inside out.
How to Use: Collagen Drink. For beautiful skin, dissolve one scoop daily in 8 oz. glass of water, orange juice or your favorite beverage.
Suggested Use:
Take one (1) scoop daily, dissolved in your favorite beverage and recipe.
Serving Size:
1 Scoop (13 g)
Amount Per ServingCalories
... 45
Protein
... 10g
Vitamin C
... 120mg
(ascorbic acid)

Sodium
... 65mg
Hydrolyzed bovine collagen
... 12g
(as sodium hyaluronate)

Amla extract
... 10mg
(fruit)
Contains NO:
Soy, gluten, wheat, lactose or artificial flavors.
May Contain: trace amounts of naturally occuring sulfite residue.