Super EPA
Allergy Research Group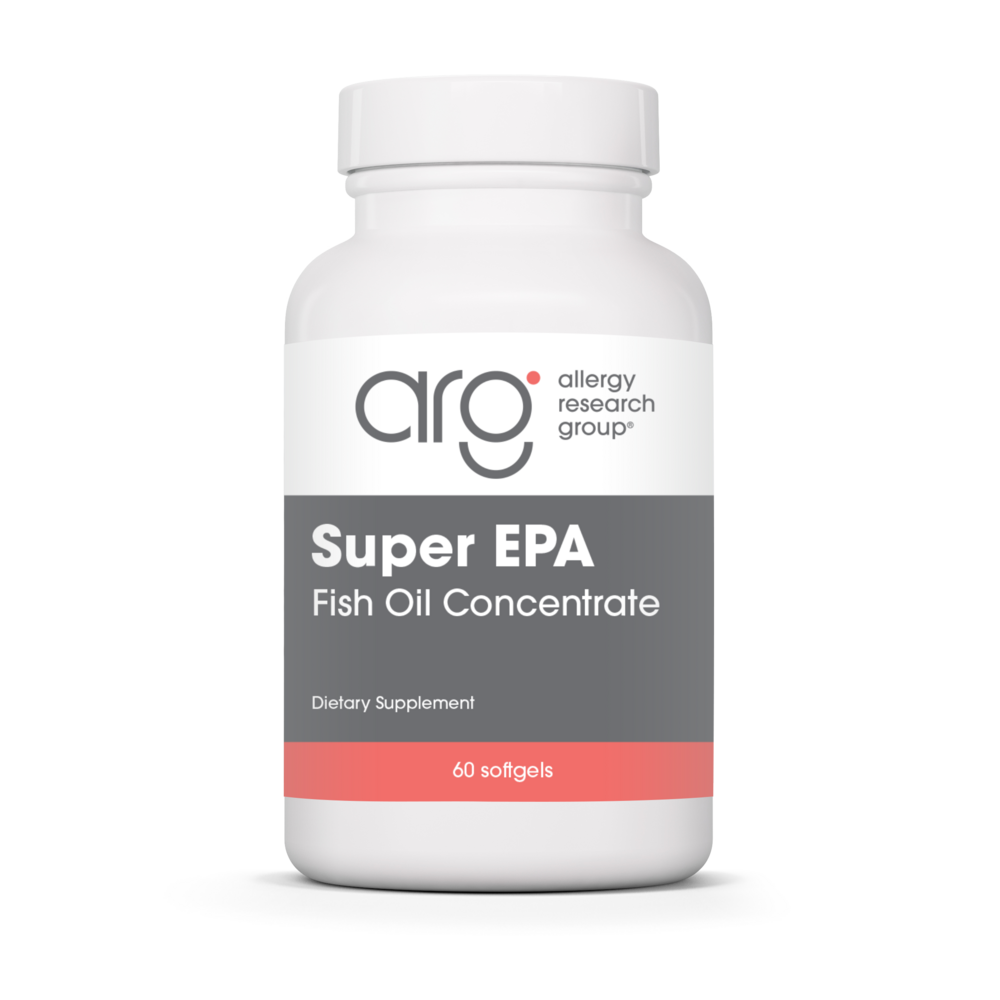 SKU: ARG-71250
Super EPA Fish Oil Concentrate
Supplies long-chain Omega-3 fatty acids, eicosapentaenoic acid (EPA) and docosahexaenoic acid (DHA). Each batch is molecularly distilled and tested to insure purity and the absence of heavy metals and other contaminants.
As a dietary supplement, 1 or 2 softgels two (2) or three (3) times daily with meals, or as directed by a healthcare practitioner.
Serving Size: 2 Softgels
Amount Per Serving
Calories ...20
Calories from Fat ...20
Total Fat ...2.4g
Protein ...0.6g
Vitamin E ...10 IU
(as Mixed Tocopherols)
Fish Oil ...2.4g
(from Peruvian Anchovy)
Eicosapentaenoic Acid ...720mg*
(EPA)
Docosahexaenoic Acid ...480mg*
(DHA)
Contains:
Gelatin, Glycerin, Water
Keep in a cool, dry place, tightly capped.
This statement has not been evaluated by the U.S. Food and Drug Administration. The product is not intended to diagnose, treat, cure, or prevent any disease.