Super Reishi
Mushroom Wisdom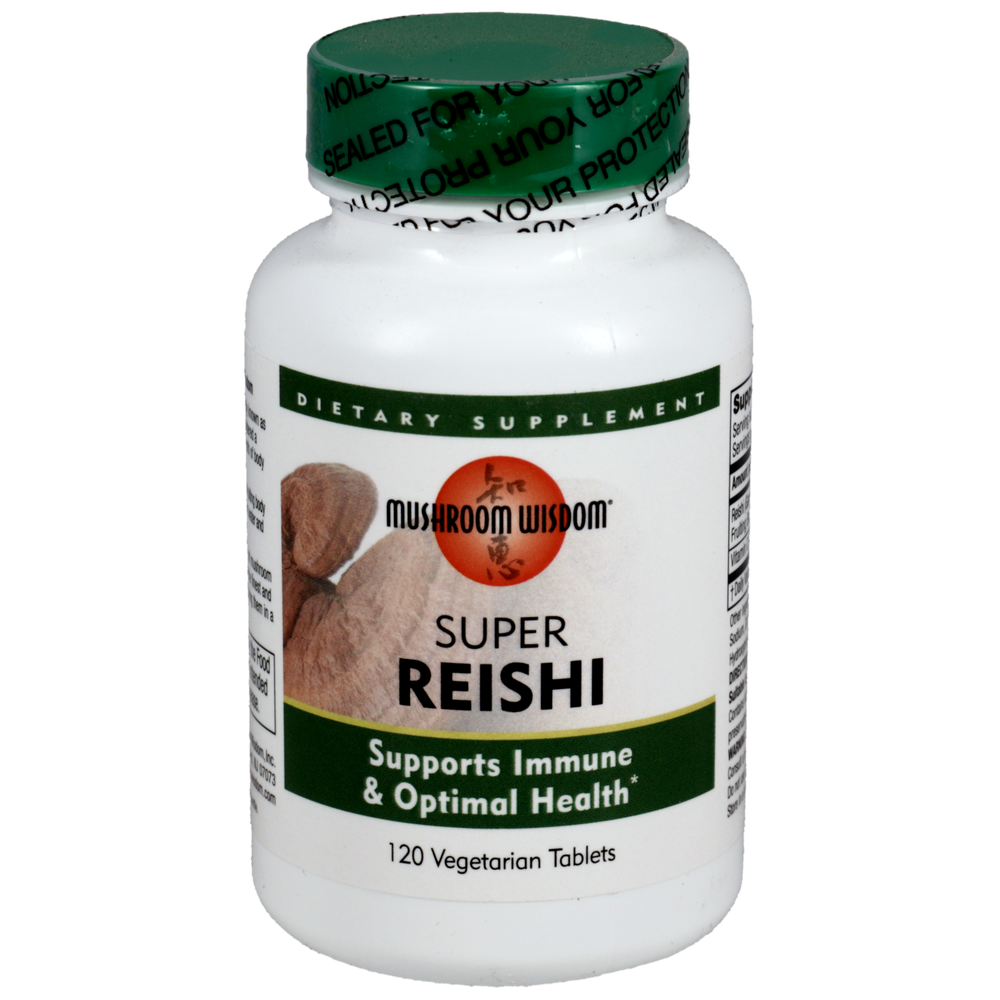 SKU: MAI-WRS120
Reishi (Ganoderma lucidum), traditionally known as the "mushroom of immortality, " is considered a superior tonic for supporting overall health of body and mind.*
Super Reishi is made from the mushroom fruiting body grown on logs and extracted using both hot water and alcohol.
Mushroom Wisdom, with over 25 years of mushroom expertise, is committed to offering you the finest and most effective supplements, manufacturing them in a certified cGMP facility.
Take 4 tablets once per day or 2 tablets twice per day
Serving Size: 4 Tablets
Amount Per Serving
Reishi ... 700mg
(Ganoderma lucidum)
Fruiting Body Double Extract
Vitamin C ... 80mg
Other Ingredients: Microcrystalline Cellulose, Croscarmellose Sodium, Dicalcium Phosphate, Calcium Stearate, Silicon Dioxide, Hydroxypropyl Methylcellulose, Glycerin
This product does not contain
gluten
wheat
soy
dairy
artificial colors
artificial flavors
artificial preservatives
Warning: Keep out of reach of children. Consult a physician before using if pregnant or nursing. Do not use if broken or missing. Store in a cool dry place.