Super Saw Palmetto®
Nature's Way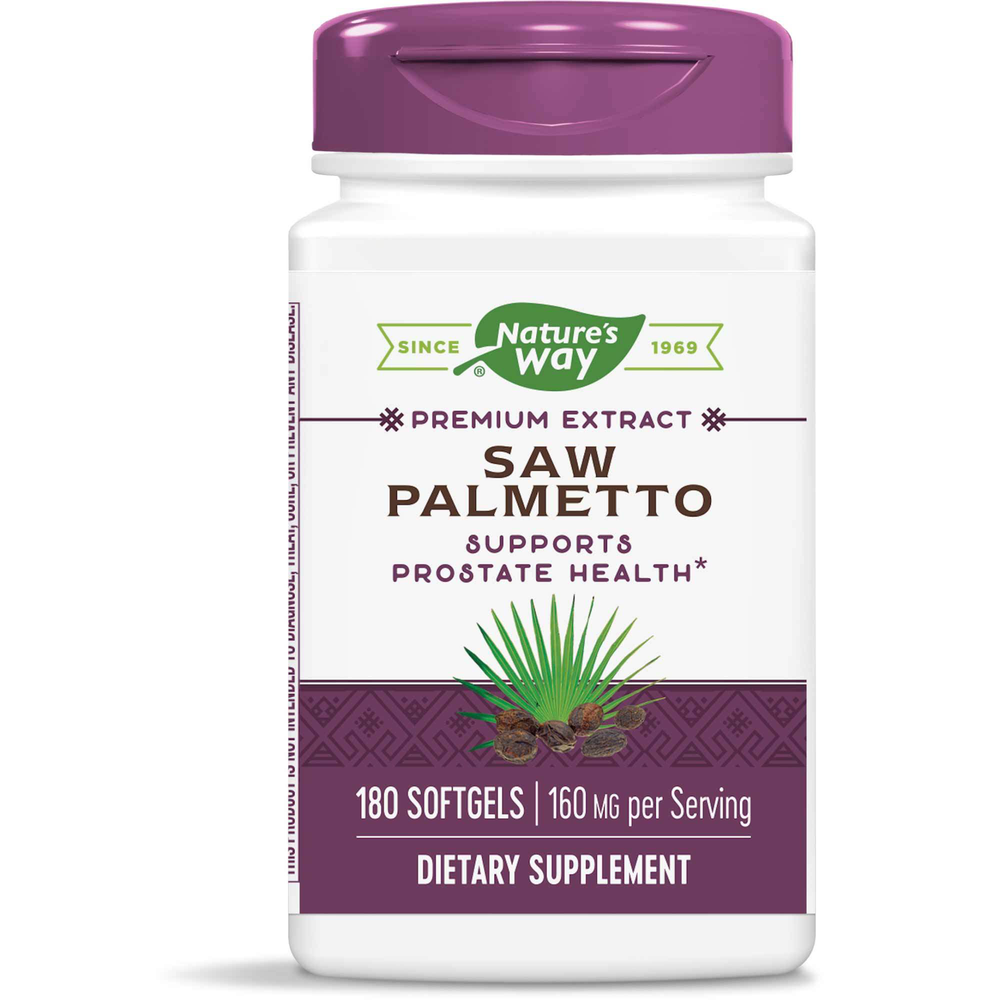 SKU: EN2-08360
Supports healthy prostate function*
Standardized to 85-95% fatty acids, sterols and beta-sitosterol
Take 1 softgel twice daily.
Serving Size:
1 Softgel
Amount Per ServingSaw Palmetto Berry Extract
... 160mg
standardized to 85-95% fatty acids (136-152 mg), 0.2-0.4% total sterols (320-640 mcg), 0.1-0.2% beta sitosterol (160-320 mcg)
Other Ingredients:
olive oil, gelatin, glycerin, water
Does not contain
artificial coloring, artificial flavor, corn, dairy products, gluten, preservatives, salt, soy, sugar, wheat, yeast.
Keep out of reach of children.
If taking any medication, consult a healthcare professional before use. Not intended for use by pregnant or nursing women.