Super Shiitake
Mushroom Wisdom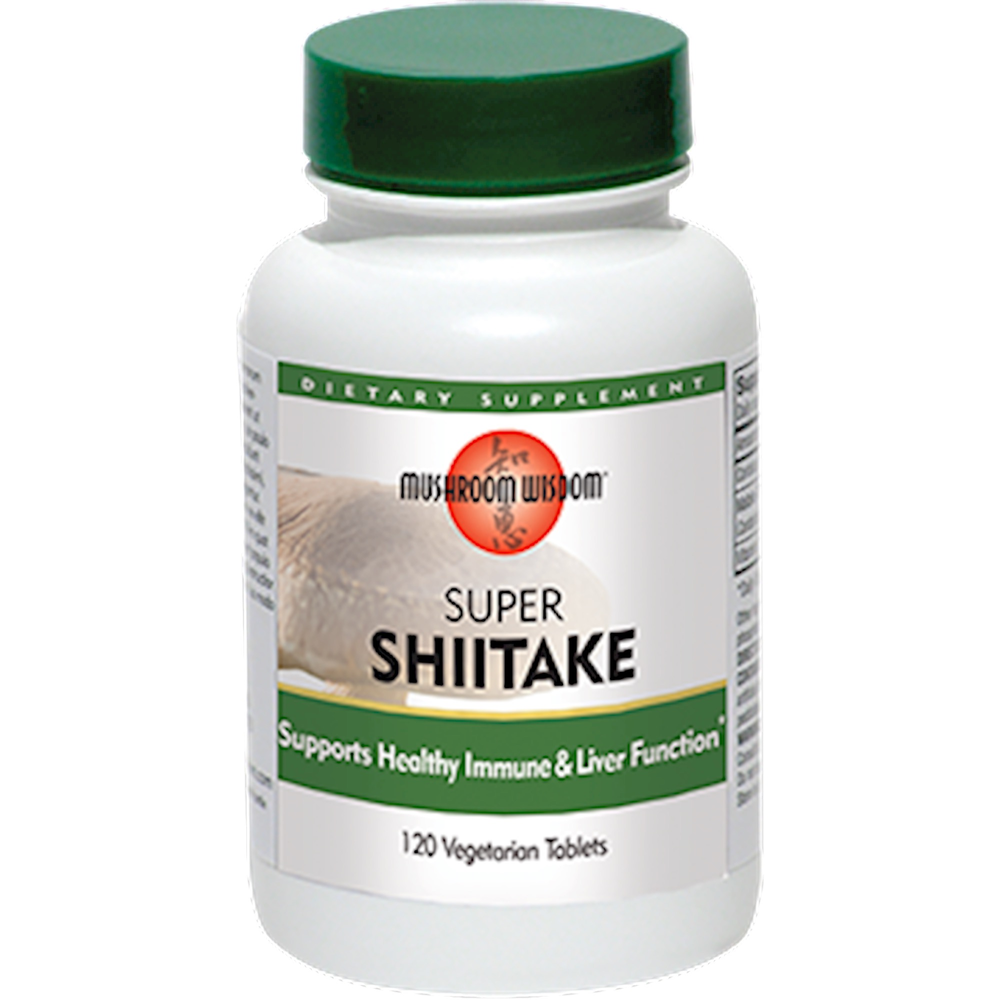 SKU: MAI-WST120
Shiitake has a long history of traditional use and a growing body of research. Super Shiitake is a synergistic blend of concentrated hot water extract with whole fruiting body. Mushroom Wisdom, with over 25 years of mushroom expertise, is committed to offering you the finest and most effective supplements, manufacturing them in a certified cGMP facility.
Directions: Take 4 tablets daily or 2 tablets twice per day
CONTAINS NO gluten, wheat, soy, dairy, artificial colors, flavors or preservatives WARNING: Keep out of reach of children. Consult a physician before using if pregnant or nursing. Do not use if seal is broken or missing. Store in a cool dry place.