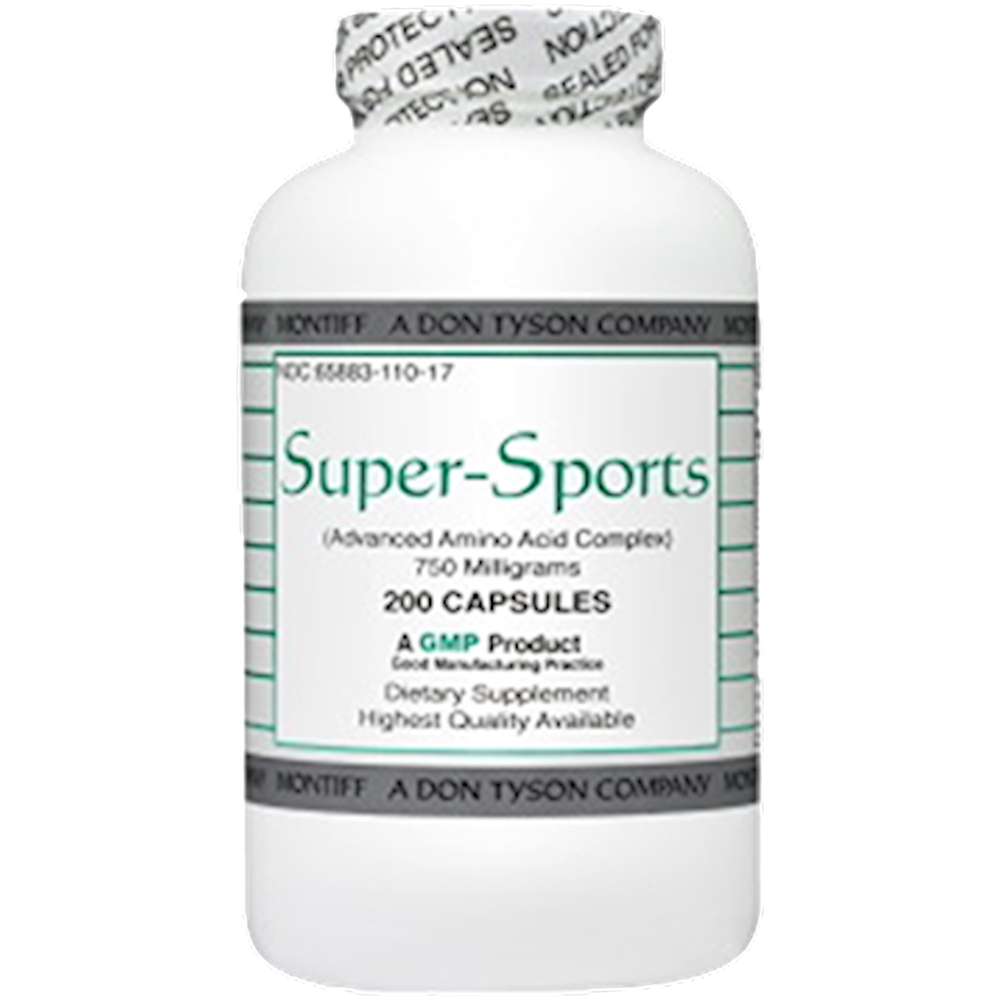 SKU: MON-10040
Montiff's Super-Sports is recommended for supporting athletic performance, muscle development, stamina and endurance, helping attain and maintain a positive physical athletic image, vitality, and for those undergoing physical therapy to help increase protein synthesis.* To be used in a proper food intake and exercise program.
Directions: As a dietary supplmenet, to imporve stamina and endurance, take 1 to 3 capsules with water or juice prior to workout or sports activity, or as recommended by a health care professional.
Certified free of: Starch, corn, milk, wheat, yeast, sugar, eggs, salt, artificial colors, binders, flavors, preservatives, fish derivates and soy.
Do not refrigerate
Keep out of reach of children
Store in a cool, dry place
Note: The date on this item reflects the date of manufacture.