SuperDigest-Zyme™
Apex Energetics, Inc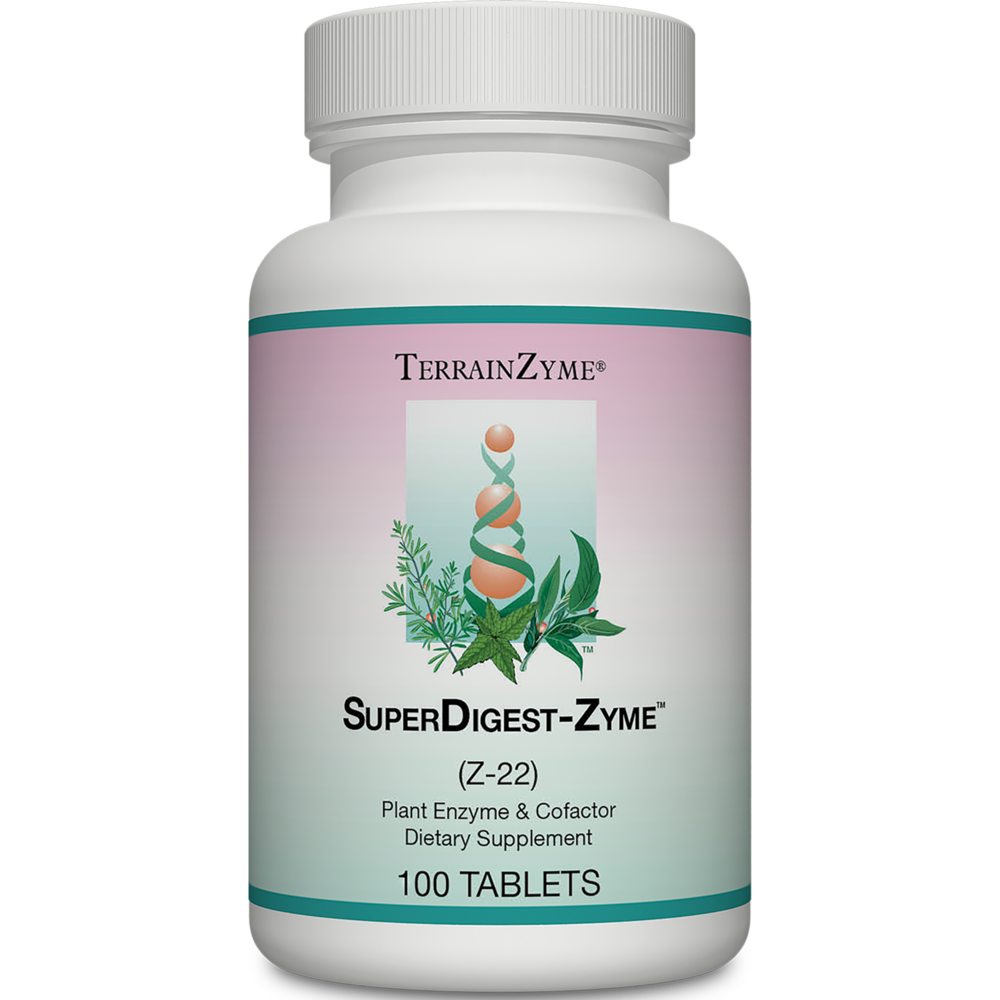 SKU: APE949-Z22
SuperDigest-Zyme™ offers digestive support for occasional overeating through a combination ofproteolytic and carbolytic plant-based enzymes.* Aloe vera, fennel, ginger root, and hawthorne fruit have been added to offer additional support for enzyme production.*
Take 1-3 tablets a day with a meal, or as directed by your healthcare professional.
Serving Size:
1 tablet
Amount Per Serving
Proprietary Enzyme Blend (Bromelain, Papain, Protease I, Protease II, Protease III, Peptidase, Amylase I, Amylase II, Lipase I, Lipase II, Hemicellulase and Phytase Mix, Alpha-galactosidase, Cellulase, Glucoamylase, Lactase, Sucrase), Maltase ... 800 mg
Proprietary Herbal Blend ... 90 mg
(Hawthorne (Crataegus oxyacantha) (fruit), Sweet Fennel (Foeniculum vulgare) (seed), Ginger (Zingiber officinale) (root), Aloe Vera Gel Extract (Aloe vera) (leaf))

Other Ingredients: Stearic acid, cellulose, modified cellulose (croscarmellose sodium, hypromellose, hydroxypropyl cellulose), silica.
Consult your healthcare professional before use if pregnant, nursing, taking medications, or for any use by minors. Do not use if safety seal is broken or missing. KEEP OUT OF REACH OF CHILDREN.