Sweet Dreams
Wise Woman Herbals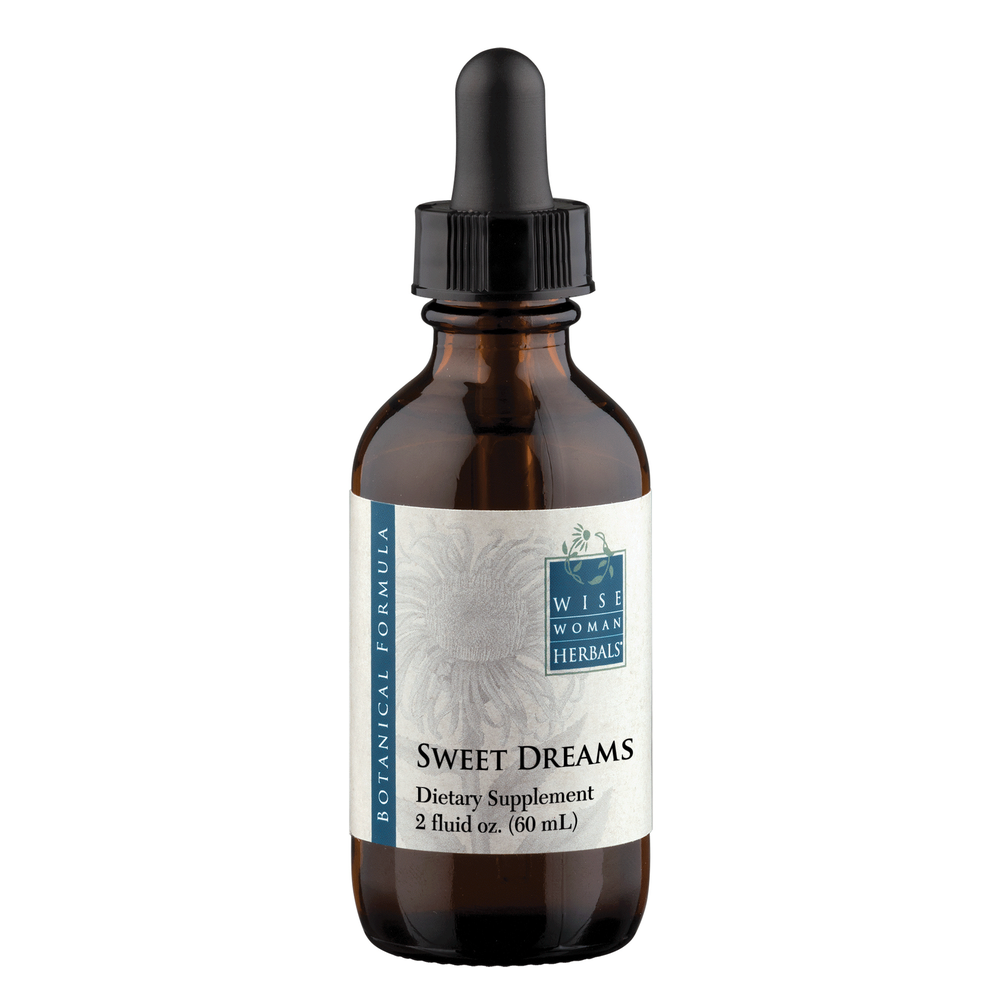 SKU: WWH-2SWCO
Promotes restful sleep and healthy dreams.
For a 150-pound person, take 30 drops prior to bedtime. Repeat if awakened from sleep. Adjust the dose according to body-weight using the guidelines in our Dosage-Chart. Do not give to children under 12 years of age! Give kids Kalmerite instead.
Eschscholzia californica (California poppy), Humulus lupulus (hops), and passiflora incarnata (passionflower).
Closely adhere to the suggested intake guidelines. Chronic sleeping disorders should be diagnosed and treated by a qualified healthcare practitioner. This formula is contraindicated in pregnancy due to the uterine stimulating effects of Passiflora incarnata (passionflower) and Eschscholzia californica (California poppy). Do not drive or operate machinery after taking this formula. This formula is not intended for children. For children, see Kalmerite.