Syzygium aromaticum - clove
Wise Woman Herbals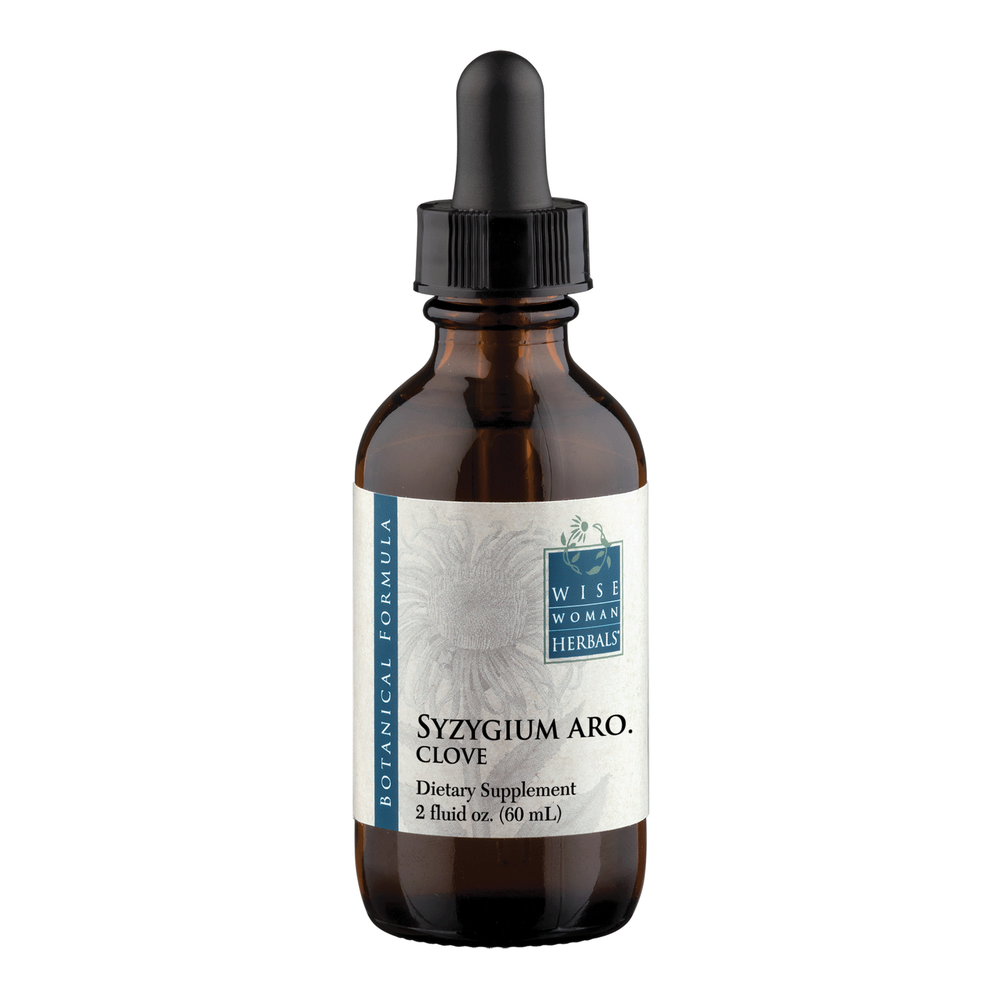 SKU: WWH-2SYZY
Syzygium aromaticum/Clove Bud from Wise Woman Herbals.
Add 10-20 drops to water, 3 times per day.
Wildcrafted dry bud of Syzygium aromaticum in a base of organic alcohol and spring water.
Shake well. The presence of particulate matter in this product is normal.
Consult a healthcare practitioner for proper use. Do not use excessive doses or consume for long periods of time.