TCMCeuticals Colon Harmony
TCMCeuticals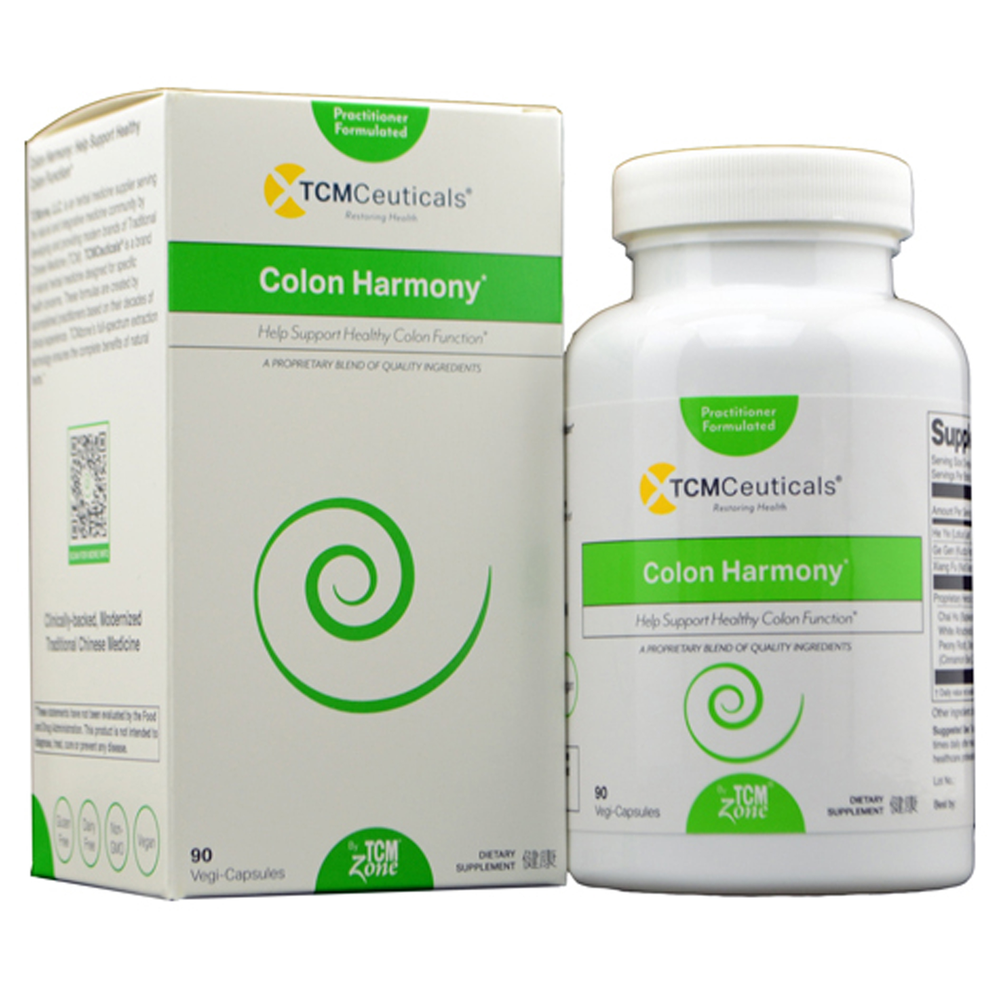 SKU: TCM498-TCM06
Help Support Healthy Colon Function*
Take 3 vegi-capsules, three times daily after meals, or as directed by your health care
professional.




Serving Size: 3 Capsules

Amount Per Serving
Chai Hu ... 160mg
(Bupleurum Root)
Xiang Fu ... 160mg
(Cyperum)
Proprietary Herbal Extract Blend ... 1080mg
Zhi Ke ( Bitter Orange), Da Fu Pi (Areca Husk), Xiang Yuan (Citron Fruit), Fo Shou (Buddha's Hand Fruit), Zi Su Geng (Perilla Stem), Chao Bai Shao (Processed White Peony Root), Zhi Gan Cao (Processed Licorice Root), Yan Hu Suo (Corydalis Rhizome)

Other Ingredients: betacyclodextrin and magnesium stearate.
Warning: Do not use if safety seal is broken or missing. Keep your healthcare professional informed when using this product. Keep out of reach of children. Do not use if pregnant or nursing.