Terraflora® Deep Immune
Enviromedica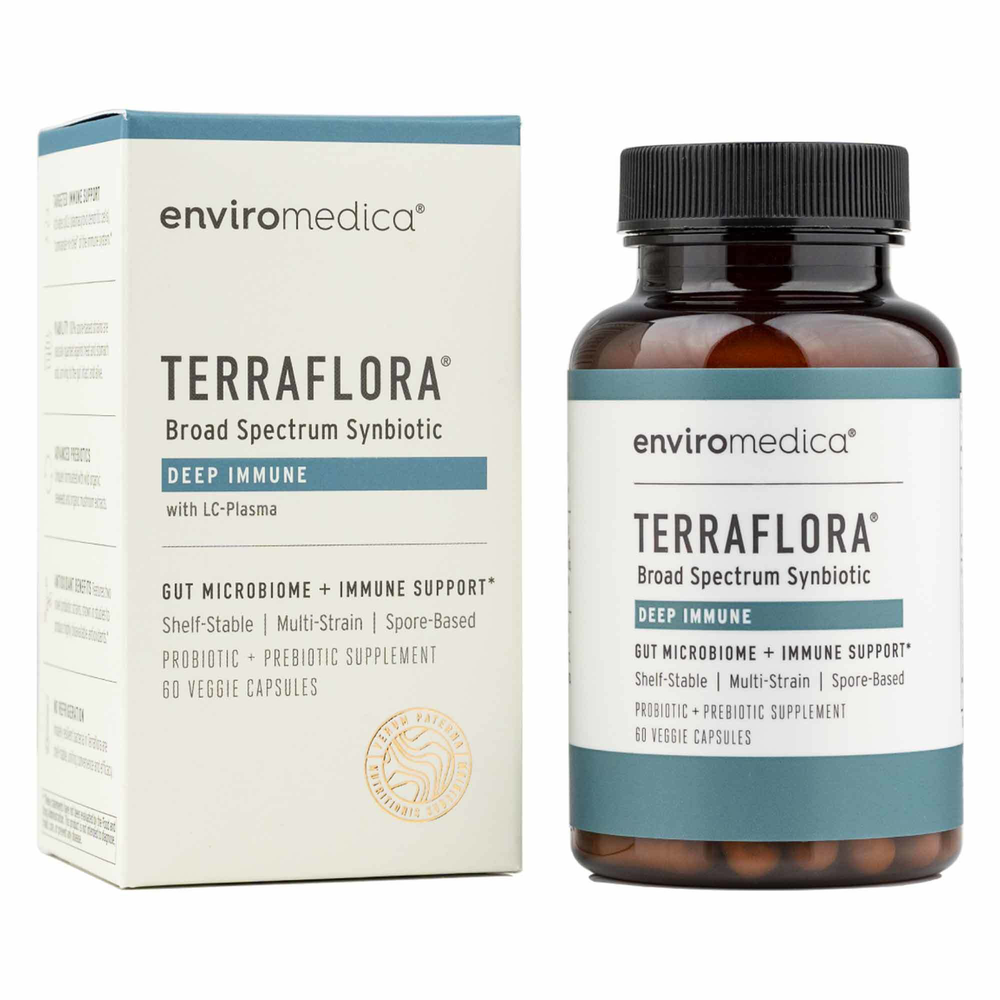 SKU: ENV512-TFDI60
Terraflora Deep Immune is formulated with LC-Plasma, a unique paraprobiotic clinically tested to activate pDCs (plasmacytoid dendritic cells). Known as the "commander-in-chief" of the immune system, pDCs bridge the gap between the innate and adaptive immune systems — our first and second lines of defense.
Start with 1 capsule every other day, and gradually increase to 1 capsule, 2x daily. Best taken with food.

Probiotic Bio-Complex: 1 Billion Viable Cells per serving
Ribospore® (Bacillus pumilus)
Bacillus megaterium EM144™
Bacillus subtilis
Bacillus clausii
Bacillus coagulans

Lactococcus lactis strain Plasma (LC-Plasma): 50mg

Prebiotic Bio-Complex: 850mg per serving
Larch Arabinogalactan [Larix spp.], Reishi [Ganoderma lucidum] Extract (fruiting body), Wild-Harvested Chaga [Inonotus obliquus] Extract (fruiting body), Wild-Harvested Nova Scotian Bladderwrack [Fucus vesiculosus] Extract (thallus), Wild-Harvested Patagonian Wakame [Undaria pinnatifida] Extract (sporophyll), Humic Acids

Other Ingredients: Plant cellulose (capsule)

Contains NO dairy, wheat, gluten, corn, sugar, soy, shellfish, tree nuts, or GMO's. Made without stearates, fillers, binders, flow agents, or additives of any kind.
If you are pregnant, nursing, or have a medical condition, consult your healthcare practitioner before use.