Theanine Gummies
Jarrow Formulas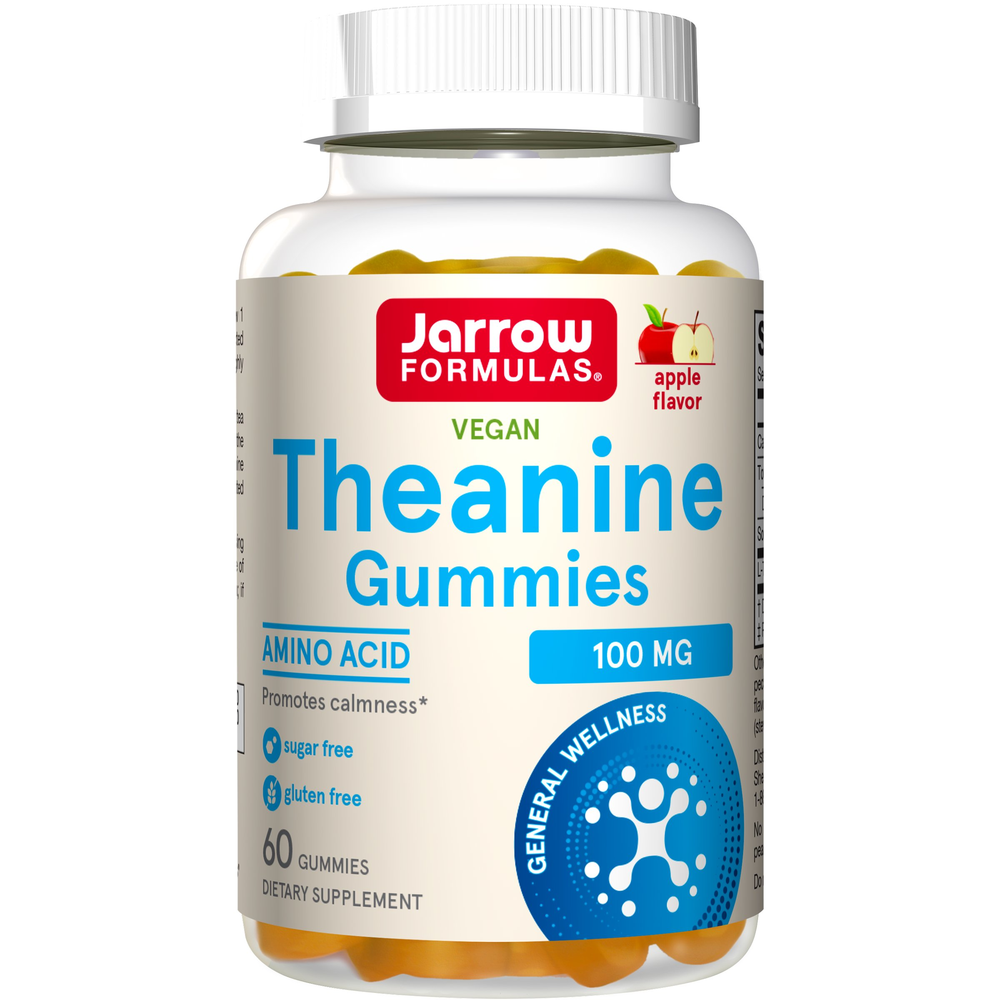 SKU: JAR-THEGUM
Promotes Learning & Calmness*
Jarrow Formulas® Theanine Gummies deliver 100 mg L-Theanine per gummy. Theanine is a unique amino acid found almost exclusively in green tea that exerts beneficial effects on brain metabolism.* Theanine induces relaxation without causing drowsiness, as measured by increased generation of alpha-waves.* Theanine may promote learning ability and calmness by affecting dopamine and serotonin neurotransmitters in the brain.* Also, theanine may exert protective effects on the brain by helping to maintain healthy metabolism of glutamate.*

Jarrow Formulas® Theanine Gummies incorporate theanine that is made enzymatically from amino acids and is identical to the theanine found in green tea.
For children ages 8 and up, chew 1 gummy per day on an empty stomach or as directed by your qualified healthcare professional.
Serving Size: 1 Gummy
Amount Per Serving
Calories ... 10
Total Fat ... 0g
Total Carbohydrate ... 2g
Dietary Fiber ... 1g
Sugars ... 0g
Sugar Alcohol ... <1g
Sodium ... 5mg
L-Theanine ... 100mg
Other Ingredients: Inulin (chicory root), xylitol, purified water, pectin, natural apple flavor, citric acid, malic acid, sodium citrate, natural color, coconut oil and carnauba wax.

No wheat, no gluten, no soybeans, no dairy, no egg, no fish/shellfish, no peanuts/tree nuts.
Suitable for vegetarians/vegans.
Suntheanine® is a registered trademark of Taiyo International, Inc.
Store in a cool, dry place. Do not refrigerate.