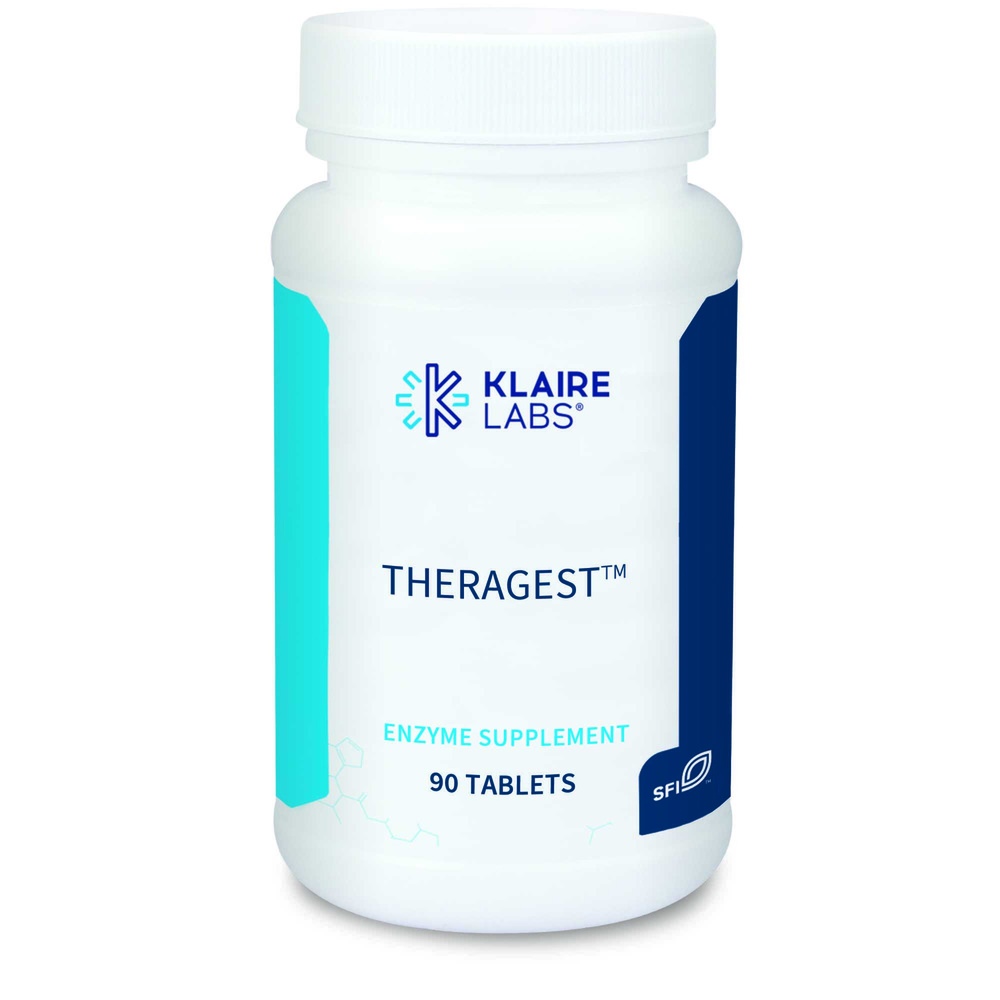 SKU: KLP-TGST
TheraGest
™ contains USP porcine-derived pancreatin, which provides reliable and consistent enzyme activity specific for fat, protein, and carbohydrate (starch). Pancreatin is a mixture of enzymes produced by the exocrine cells of the pancreas. Composed of amylase, lipase, and protease, pancreatin is traditionally used to supplement the body's own pancreatic secretions. Extra lipase, specific for dietary fat, is included in this preparation. TheraGest™ tablets are formulated to release the enzyme contents quickly upon reaching the small intestine to avoid destruction of enzymes by stomach acid.
Suggested Use:
Adults:
Take
1 tablet with each meal or as directed by a healthcare professional. Do not exceed 7 tablets per day. Not intended for chewing. Children under 12 years of age should not use except on advice of physician.
Serving Size:
1 Tablet
Amount Per Serving
Pancreatin 8X USP
… 300 mg
(from porcine pancreas) Equivalent to 2,400 mg pancreatin USP with the following enzyme activities:
Lipase
4,800 USP Units*
Protease
60,000 USP Units*
Amylase
60,000 USP Units*

Other Ingredients:
Microcrystalline cellulose, vegetable stearine, croscarmellose sodium, stearic acid, silicon dioxide, magnesium stearate, methacrylic acid copolymer dispersion enteric coating, hypromellose, hydroxypropyl cellulose, and polyethylene glycol.
Free of the following common allergens: milk/casein, eggs, fish, shellfish, tree nuts, peanuts, wheat, gluten, and soybeans. Contains no artificial colors, flavors, or preservatives.
Caution
: If you are pregnant, nursing, have a medical condition, or taking prescription drugs, consult your physician before using this product.
KEEP OUT OF REACH OF CHILDREN.