Theramine
Physician Therapeutics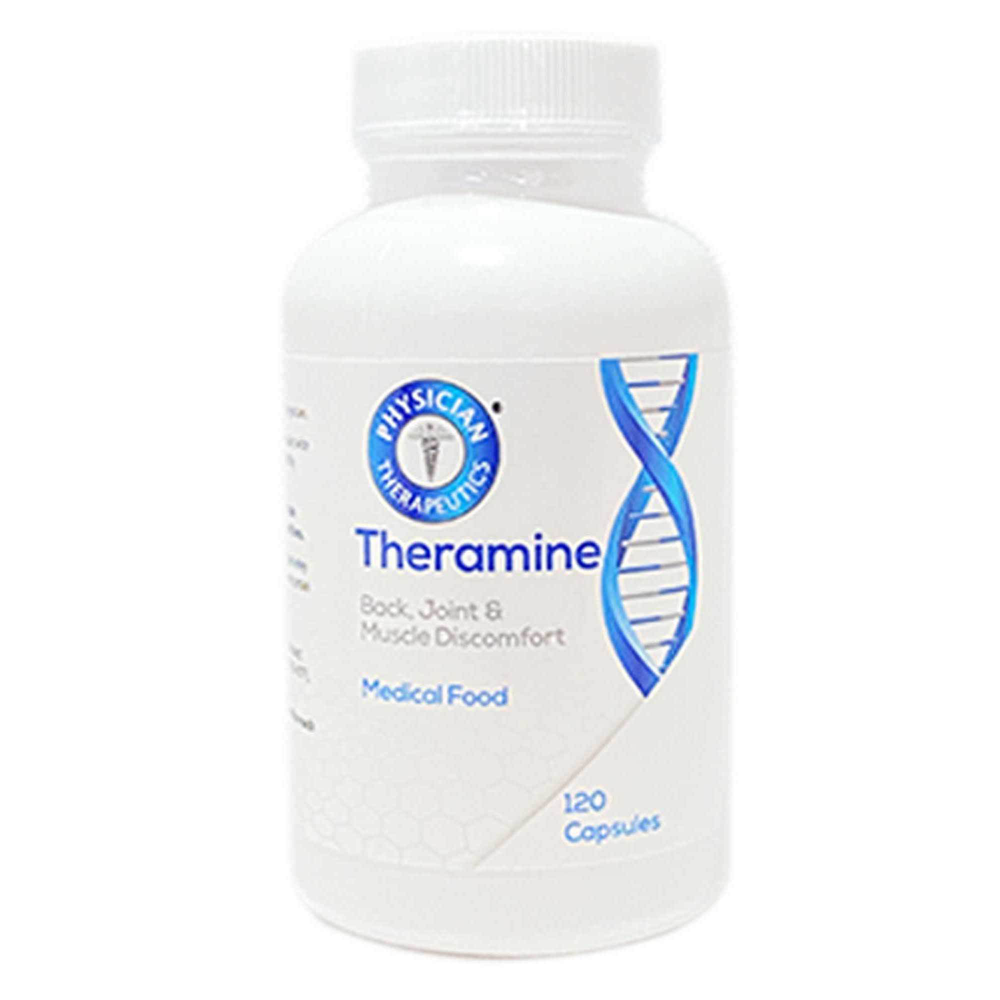 SKU: PHY310-P1100100680
Theramine® is a specially formulated Medical Food, consisting of a proprietary blend of amino acids and polyphenol ingredients in specific proportions, for the dietary management of the altered metabolic processes associated with pain syndromes and inflammatory conditions.
Must be administered under phycisna supervision.
For Adults only. As a Medical Food, take two (2) capsules twice daily in between meals or as directed by your physician.
Serving Size: 2 capsules
Amount Per Serving
Proprietary Amino Acid Formulation:
Hydrolyzed Whey Protein Isolate
L-Arginine (as L-Arginine HCl)
L-Histidine HCI, L-Glutamine, L-Serine
Gamma Amino Butyric Acid (GABA)
Choline Bitartrate
Cocoa Extract Theobroma cacao (Fruit) (6% theobromine)
Griffonia Extract Griffonia simplicifolia (seed) (95% 5-HTP)
Grape Seed Extract Vitus vinifera (85% polyphenols)
Cinnamon Cinnamomum cassia (bark)
Other ingredients: Gelatin, tricalcium phosphate, silicon dioxide, vegetable magnesium stearate, microcrystalline cellulose.
Contains no added sugar, starch, wheat, yeast, preservatives, artifical flavor.
Contains milk (hyrolyzed whey protein isolate) ingredients.
Warning: Keep this product out of reach of children.
Keep tightly closed and away from direct sunlight in a cool dry place 8-32°C (45-90°F), relative humidity, below 50%.
It looks like there are no similar
products available