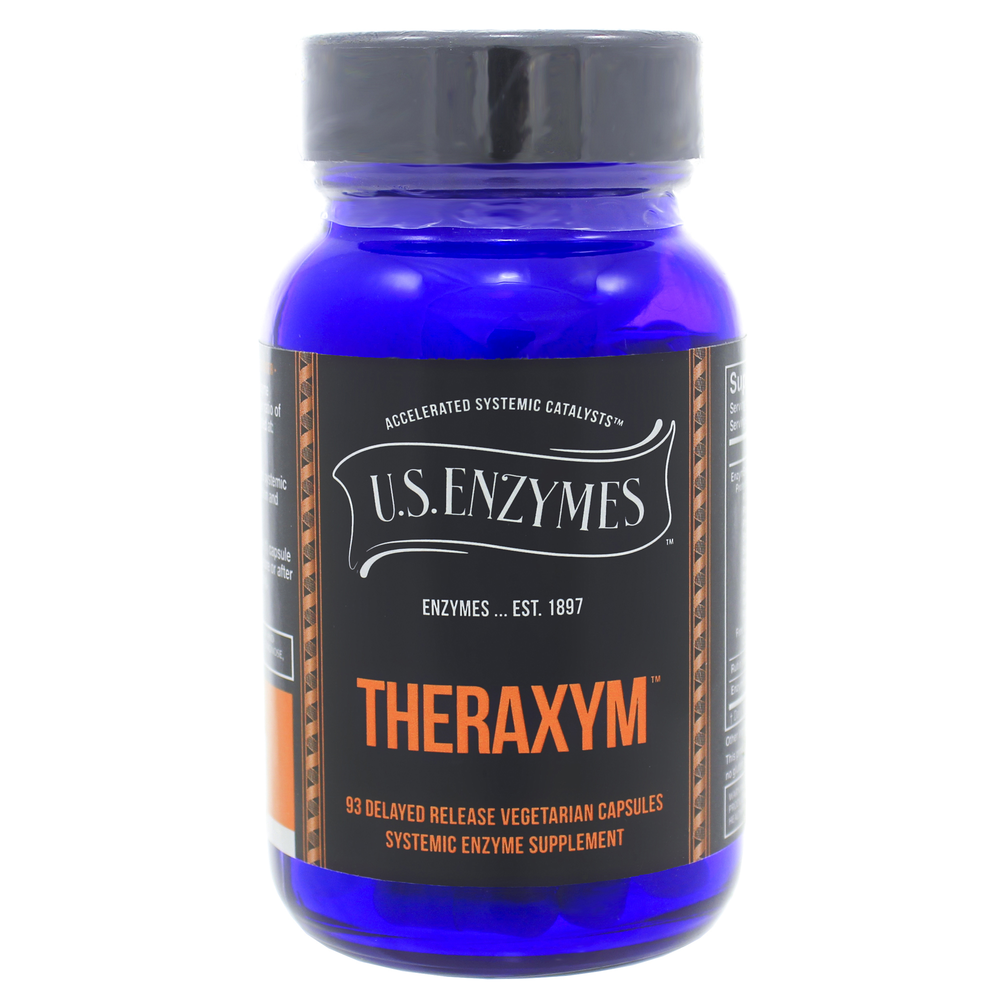 SKU: ERC943-USE262
U.S. Enzymes believes that supplementing daily with enzymes is the number one factor that contributes to the quantity of life. They utilize the purest, most potent enzyme concentrations. They combine these with the proper ratio of co-factors to create optimal bio-activity.* Demand the ultimate products designed for peak performance.
Theraxym is a blend of ten full spectrum plant-based systemic enzymes designed to accelerate and support recuperation and recovery.*
To obtain the maximum activity take three (3) capsules with a glass of water on a empty stomach two (2) hours before or after meals.
Serving Size: 3 Capsules
Amount Per Serving
Proprietary EnzymeEnergized Enzyme Blend ... 1, 536 mg
Proteolytic catalysts:
Protease I, II, III blend ... 450, 000 HUT
Serratiopeptidase ... 50, 000 SPU
Seaprose S (crystalline form) ... 40, 000 U
Papain ... 10, 000 TU
Peptidase ... 5, 400 HUT
Nattokinase .... 1, 000 FU
Bromelain ... 500 GDU
Peptidase S ... 25 LAPU
Catalase ... 279 U
Rutin ... 100 mg
(sophora japonica)
Proprietary EnzymEnergized Mineral Blend ... 60mg
Other Ingredients: Rice extract, capsule(vegetable cellulose, water)
This product is free of any fillers, dairy, wheat, corn, soy, artificial colors, flavors or preservative
Warning: If you take a blood thinner or blood thinning products, or are pregnant or lactating, consult a healthcare professional before taking this product.
*These statements have not been evaluated by the Food and Drug Administration. These products are not intended to diagnose, treat, cure, or prevent any disease.