Thioctic (Lipoic Acid)
Ecological Formulas/Cardiovascular Research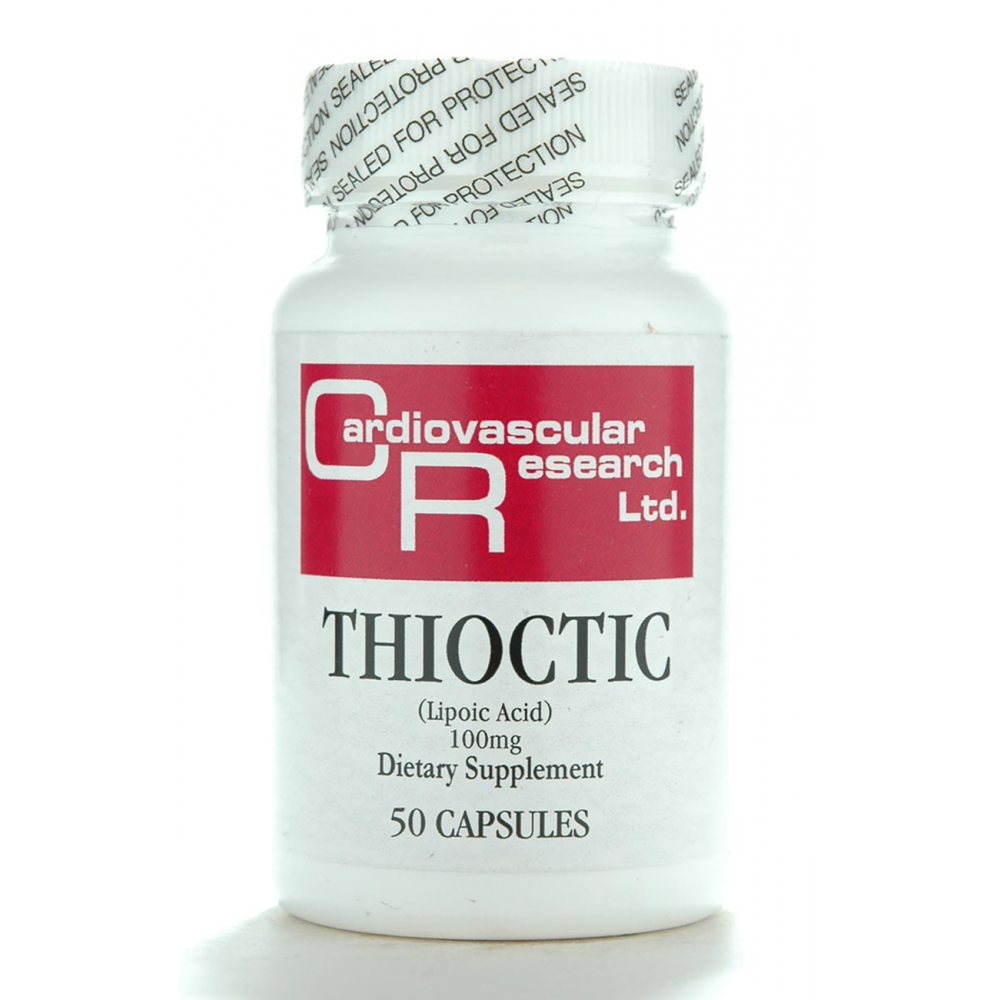 SKU: CVR-THIOC2
Thioctic (lipoic acid) is part of the multienzyme complex which catalyzes the oxidative decarboxylation of pyruvate and alpha-ketoglutarate to acetyl co-enzyme A and CoA, important in the citric acid energy cycle.
Suggested Use:
Take one or two capsules daily, or as directed by a physician.
Serving Size:
1 Capsule
Amount Per ServingAlpha Lipoic Acid
… 300mg
Other Ingredients:
Cellulose, magnesium stearate, and silicon dioxide.
This product is Gluten and Casein Free.