Three Seeds Combination Liquid
Kan Herb Company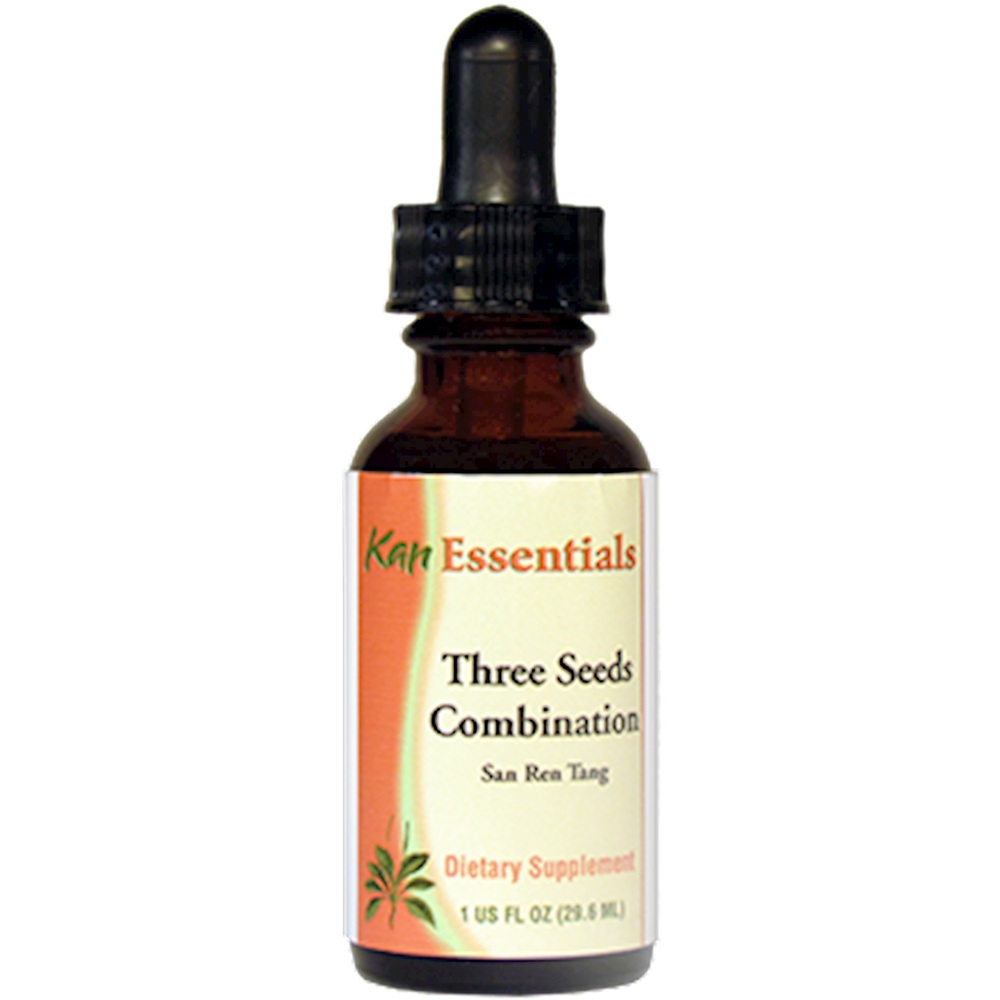 SKU: KA3E-VTS1
Functions:
This formula dispels Damp Heat.
Indications (Symptoms):
_Headache, chills, afternoon fever, heaviness, pain, lack of thirst
_Cough, constipation, scanty urination, loss of appetite, vomiting
_Abdominal distention
Take 2-3 times daily:
1-10lbs - 5-10 drops
11-20lbs - 10-20 drops
21-35lbs - 1/2-1 dropperful
36-75lbs - 1-1 1/2 dropperful
76-100lbs - 1 1/2-2 dropperful
1 dropperful = 40drops
Pinyin Name
-Common Name

Xing ren bei
-Apricot seed
Yi yi ren
-Jobs tears seed
Hua shi
-Talcum
Jiang ban xia
-Ginger cured pinellia rhizome
Bai dou kou
-Chinese cardamom fruit
Dan zhu ye
-Lophatherum leaf and stem
Hou po
-Magnolia bark
Tong cao
-Tetrapanax pith
Shake well before every use. Use only under the direct
supervision of a qualified health care practioner, seek
their advice if pregnant or nursing. Keep out of reach of
children. Keep tightly capped and out of direct sunlight.
Store at room temperature. Do not put dropper in mouth.