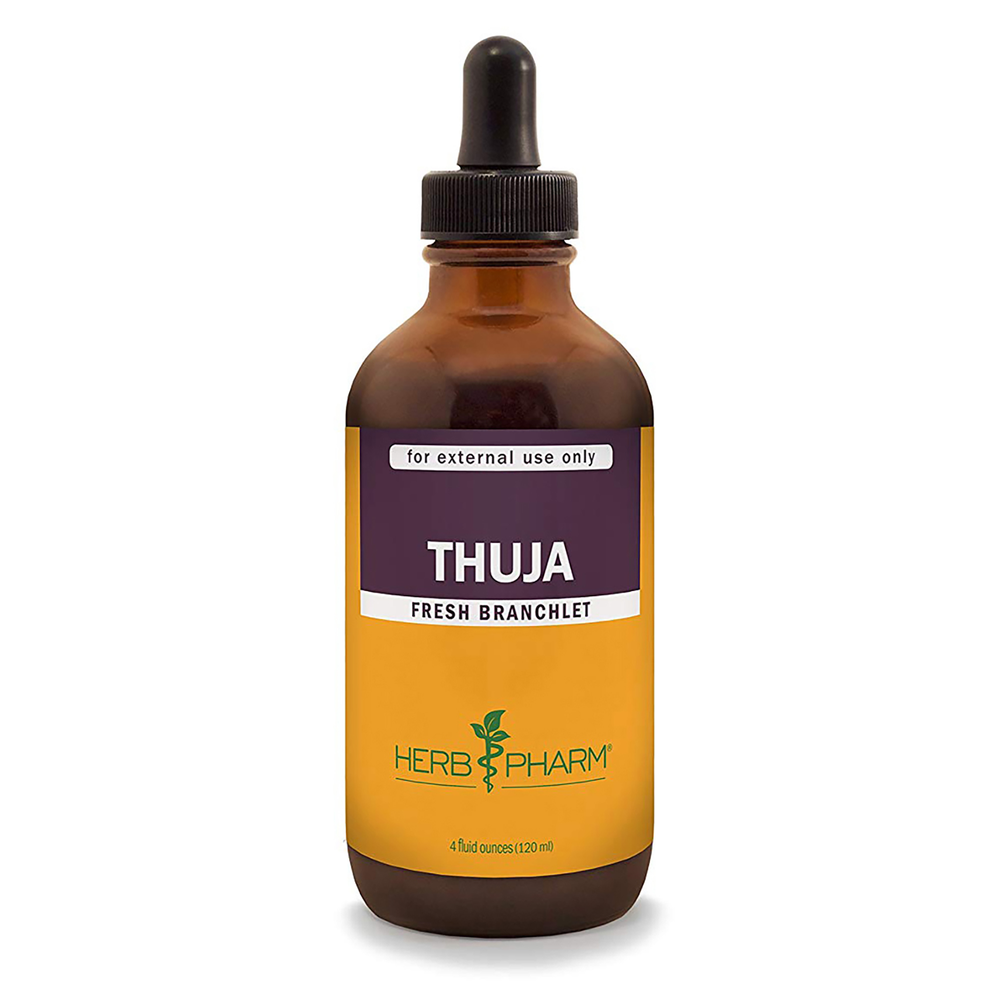 SKU: HE4-DTHUJA04
Thuja
We prepare our Thuja Extract from the fresh (undried) branchlet of Thuja occidentals trees which are sustainably wildcrafted in their natural habitat.
To assure optimal extraction of Thuja's compounds, we hand-harvest only the young tender branchlet which is then promptly extracted while still fresh and succulent.
Supplement FactsAmount Per Serving
Fresh herb / menstruum ratio: 1 : 2

Other Ingredients
Certified organic cane alcohol & Thuja extractives.
Non-GMO.Suggested Use
Shake Well Before Using.
FOR EXTERNAL USE ONLY
: 1 to 3 times per day, apply a small amount with a gauze or cotton ball to a localized area of skin. May stain clothing.
Cautions and Warnings
Seek expert medical advice before use during pregnancy.
Keep Out of the Reach of Children.
*These statements have not been evaluated by the Food & Drug Administration. These products are not intended to diagnose, treat, cure or prevent any disease.