THYM Thymus Extract
Seroyal/Genestra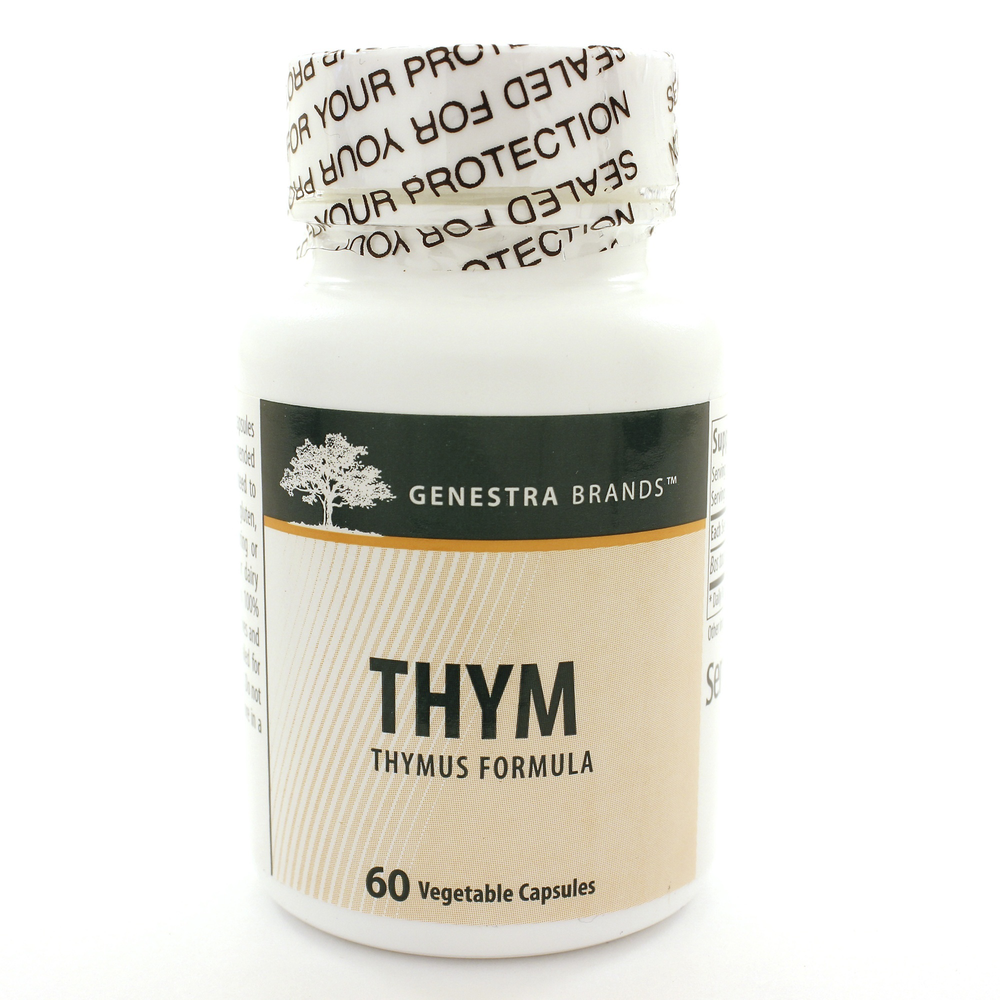 SKU: GN-08312
THYM Thymus Extract 200mg
-Thymus glandular formulation in a convenient vegetable capsule format
-Increases patient compliance
THYM provides freeze-dried bovine thymus in a convenient capsule format. The
capsules are 100% pure vegetable-sourced.
Take two capsules two times daily with meals, or as recommended by your
healthcare practitioner.
Serving Size: 2 Capsules
Amount Per Serving
Bos taurus Thymus ...400mg
Other Ingredients: Hypromellose, cellulose, magnesium stearate.
Guaranteed to contain no added wheat, starch, yeast, gluten, corn, soy, sodium,
sugar, artificial colouring or flavouring, antimicrobial preservatives or dairy
products.
Safety-sealed for your protection and for product freshness. Do not use if
outer seal is missing or broken. Store in a cool, dry place
Autoimmune diseases due to thymus.