Thyme (Red) Essential Oil
Wise Woman Herbals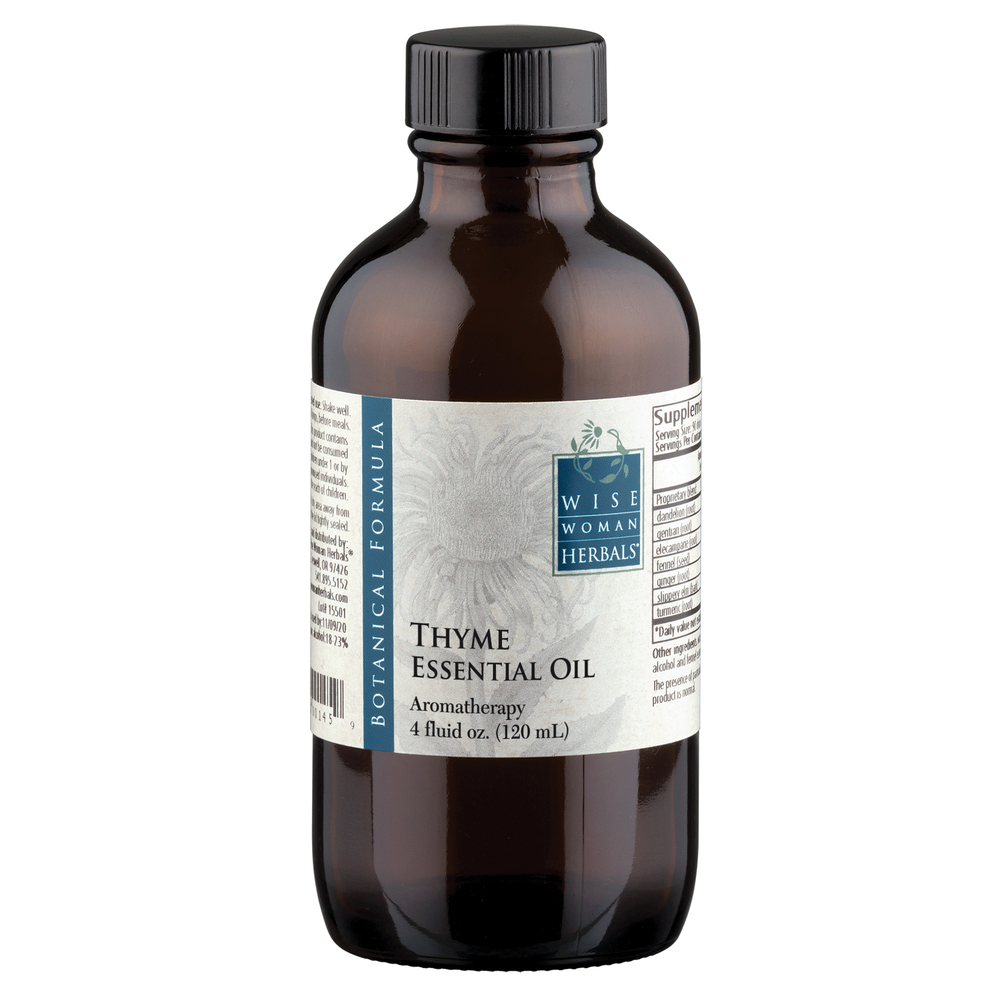 SKU: WWH-4thyes
Wise Woman Herbals essential oils are 100% pure essential oil, obtained via natural processes.
Ask a healthcare professional for proper dosage information.
Pure essential oil of Thymus vulgaris.
Avoid direct contact with the eyes. May be toxic if used internally. May be used on the skin in proper dillution. Do not expose to direct sunlight or heat.