Thyro Complex
Progressive Labs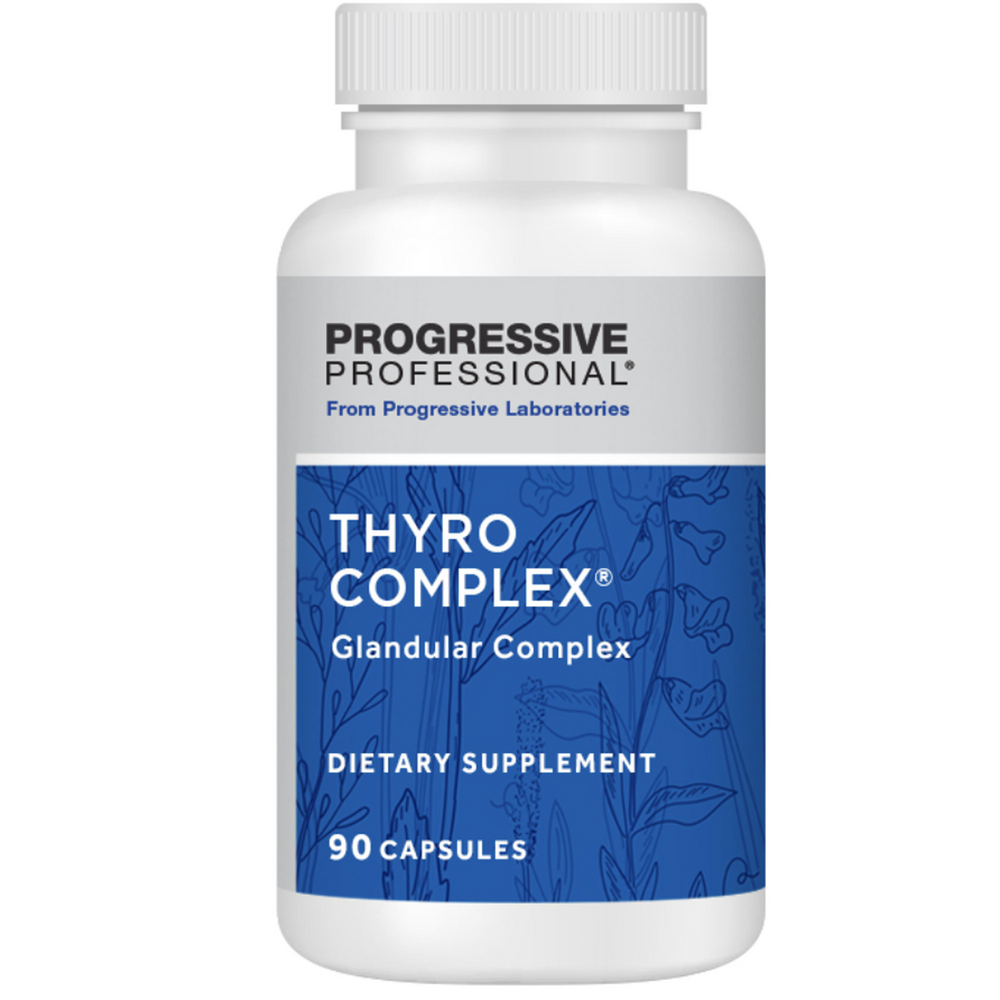 SKU: PGV-839
Thyro Complex 90c is available by Progressive Labs.

Thyro Complex contains thyroxin-free thyroid concentrate along with raw adrenal, pituitary and spleen concentrates which work synergistically to support the thyroid and normalize its function as part of the delicate endocrine system. Kelp is included as a rich source of organic iodine, which aids in the development and function of the thyroid and is an integral part of thyroxin. Iodine deficiency leads to enlargement of the thyroid gland known as goiter and hypothyroidism.
One (1) capsule daily, or more, as directed by a doctor.
Iodine (from kelp) ...900mcg
Raw Bovine Thyroid Concentrate ...60mg
(thyroxin free)
Raw Porcine Adrenal Conc. ...30mg
Raw Bovine Pituitary Conc. ...10mg
Raw Porcine Spleen Conc. ...10mg
Kelp ...180mg
Contains - Rice Flour, Magnesium Stearate, Gelatin
Does Not Contain - Sugar, Yeast, Corn, Soy, Wheat, Artificial Colors or Preservatives, Chemical Pesticides and Synthetic Hormones
Keep out of reach of children.