Thyroid Complex
Transformation Enzymes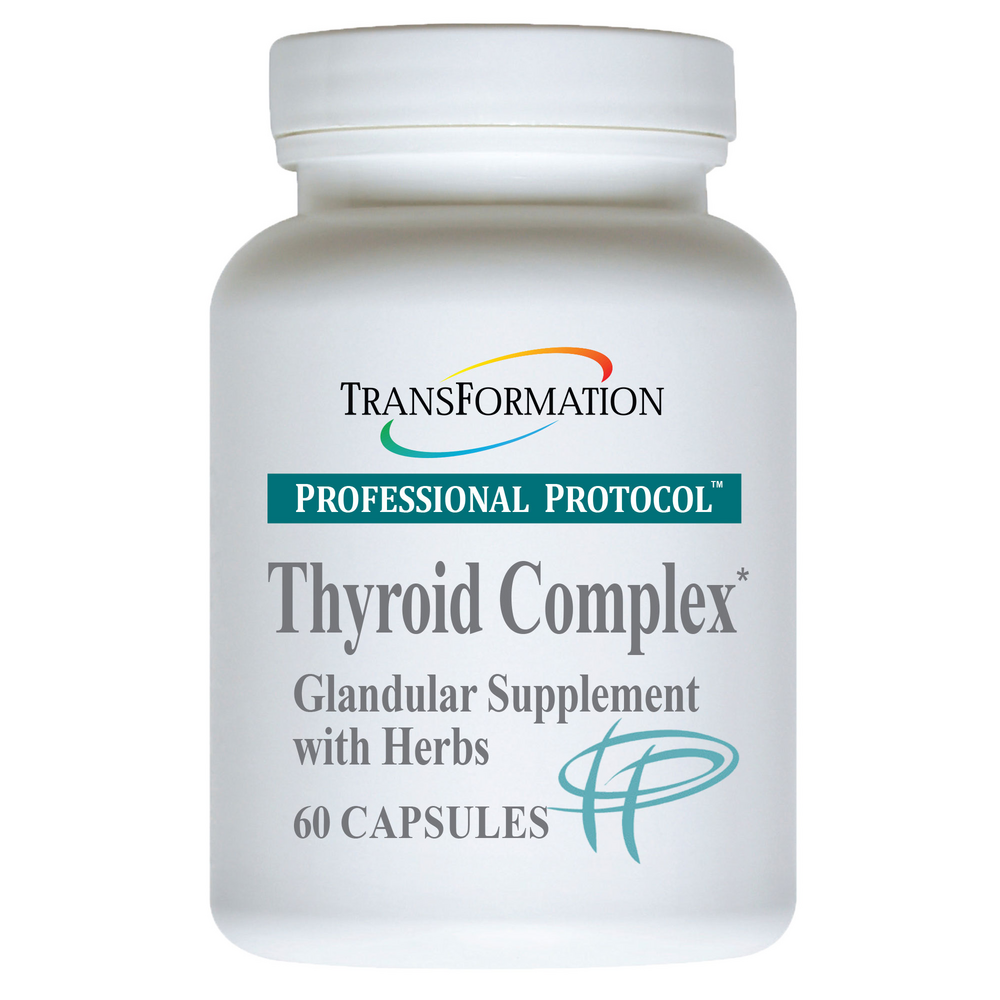 SKU: TEC-30211
Thyroid Complex

Thyroid Complex™ includes a synergistic formulation of thyroid gland concentrate and herbs to promote a balanced metabolic activity level and regenerative capabilities. All Transformation™ formulas are carefully prepared to assure maximum quality and nutritional effectiveness.
Recommended Usage
One (1) capsule a day taken with food. More may be taken as indicated by your doctor.
Supplement Facts
Serving Size 1 Capsule
Servings Per Container 60
Amount Per Serving:

Vitamin B6 (as pyridoxal-5-phosphate) 5 mg
Zinc (as zinc citrate) 10 mg
Copper (as copper citrate) 1 mg

L-Tyrosine 80 mg
Bladderwrack 70 mg
Thyroid concentrate 50 mg
Anterior Pituitary 25 mg
Hypothalamus Bovine 15 mg
Tzyme™ Enzyme Blend 61 mg
(Protease, Pectinase, Glucoamylase, Peptidase, Phytase, alpha-Galactosidase, Cellulase, Hemicellulase)

Other Ingredients
Gelatin, Water
Store tightly sealed in a cool, dry place. Keep out of reach of children.
May contain fish or shellfish: Bladderwrack algae is a natural aquatic product which may contain traces of fish and/or shellfish.

No Fillers