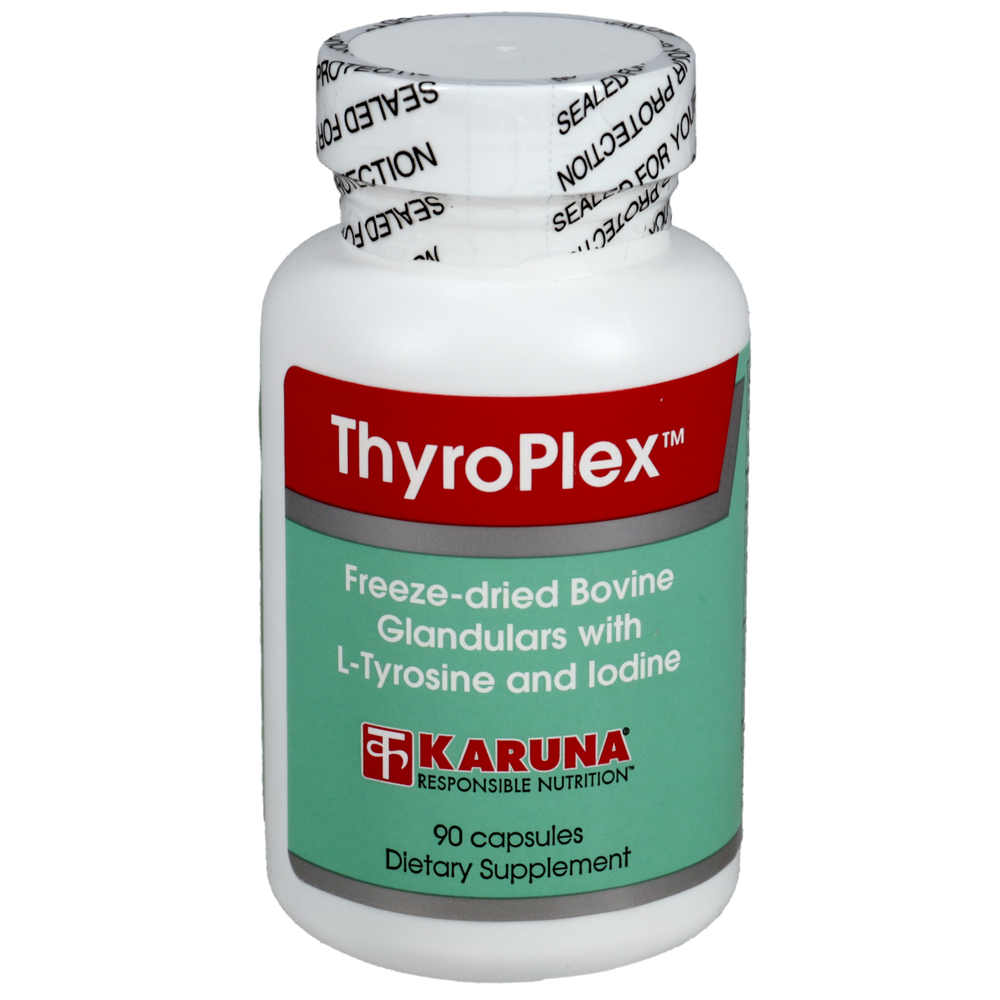 SKU: KAR-9203
Freeze-dried bovine glandulars with L-tyrosine and iodine
The hypothalamus gland releases thyrotropin-releasing hormone, which stimulates the pituitary to release thyroid-stimulating hormone, causing the thyroid to release thyroxin and triiodothyronine.
The amino acid, L-tyrosine, is a precursor of thyroxine (T4), the hormone secreted by the thyroid gland.
L-tyrosine has been researched in connection with potential mood–elevating properties.
L-tyrosine is a precursor of norepinephrine, a neurotransmitter that suppresses appetite.
L-tyrosine stimulates the release of Human Growth Hormone, which increases the combustion of body fat and the production of muscle tissue.
Trace elements known to be important for normal thyroid hormone production and metabolism include
Suggested Use:
Take 1-2 capsules daily, or as directed. Should be taken 20 minutes before or 1-1/2 hours after a meal.
Serving Size: 1 Capsule
Amount Per Serving
Zinc … 10mg
(citrate)
Manganese … 5mg
(aspartate)
Copper … 1mg
(aspartate)
Iodine … 110mcg
(as potassium iodide, kelp)
L-Tyrosine … 200mg†
Thyroid Complex* … 150mg†
Anterior Pituitary* … 150mg†
Hypothalamus* … 15mg†
Other Ingredients: Gelatin capsule, vegetable stearate, silica, enzymes and trace minerals.
*from BSE-free freeze-dried bovine source.
This product contains no yeast, wheat, soy, corn, milk, salt, sugar, artificial coloring, preservatives or flavoring.
Note: This product does not supply thyroid hormones.
This product is intended for professional use and is manufactured under strict quality control to ensure the optimum in purity, potency and reliability.
Keep in a cool, dry place tightly capped.