TM-Colloidal Trace Mineral Complex (Oligo Element)
Professional Formulas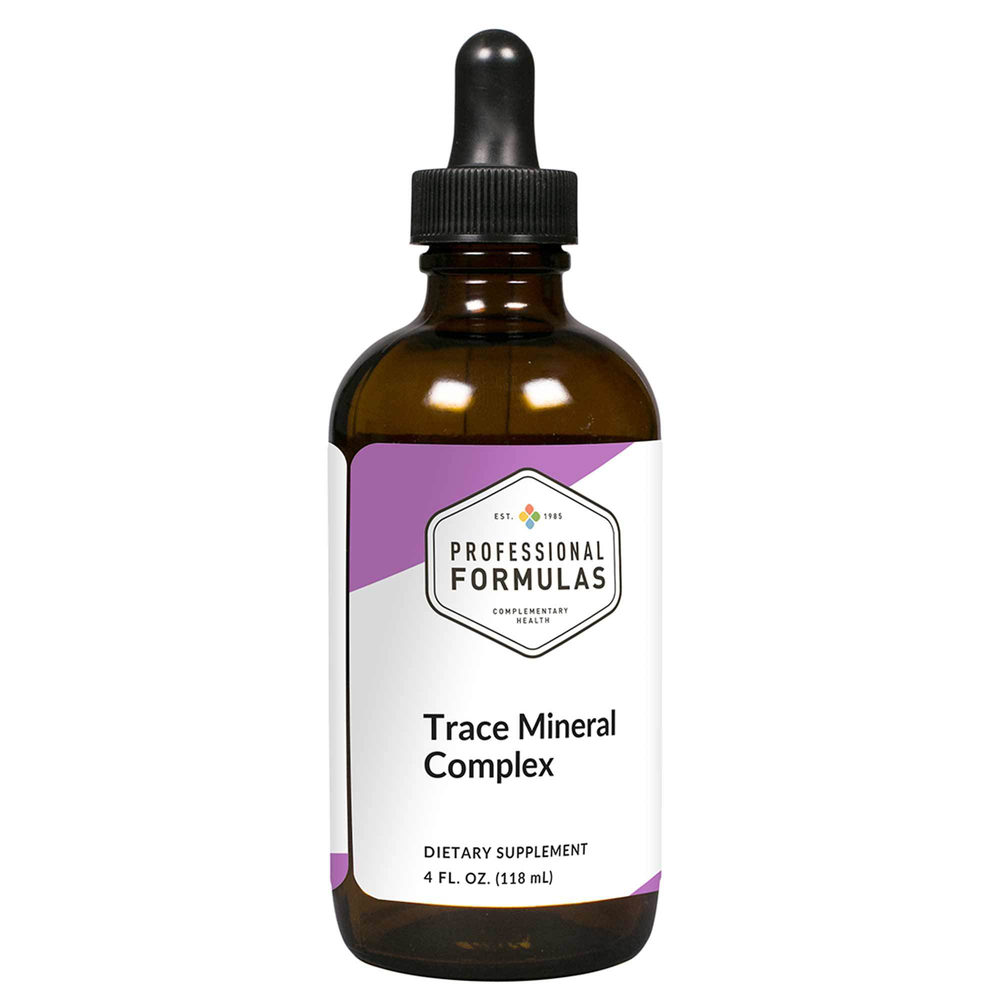 SKU: PRO511-OTM
For use only when directed by a healthcare professional.
Suggested Use:
As a nutritional supplement, take one teaspoon daily, or as directed by your healthcare professional.
Serving Size: One Teaspoon (4.9 mL)
Amount Per Serving
Calcium … 0.34mg
(as calcium lactate)
Magnesium … 0.63mg
(as magnesium gluconate)
Zinc … 0.16mg
(as zinc gluconate)
Copper … 1.84mg
(as copper gluconate)
Manganese … 0.2mg
(as manganese gluconate)
Chromium … 14.29mcg
(as chromium chloride)
Molybdenum … 14.29mcg
(as ammonium molybdenum)
Sodium … 0.49mg
(as sodium phosphate)
Sodium … 0.01mg
(as sodium selenite)
Potassium … 0.08mg
(as potassium gluconate)
Potassium … 0.01mg
(as potassium iodine)
Silicon … 14.29mcg
(as silicon lactate)
Vanadium … 14.29mcg
(as vanadium sulfate)
Other Ingredients: Purified water, ethanol (10%), and vegetable glycerin (from soy) (8%).
This product is Gluten Free and Vegetarian.
Warning: Keep out of the reach of children. If pregnant or nursing, consult your healthcare professional before using this product. Tamper resistant. If seal is broken, do not use. Store away from heat.