Tocophodermis
Progressive Labs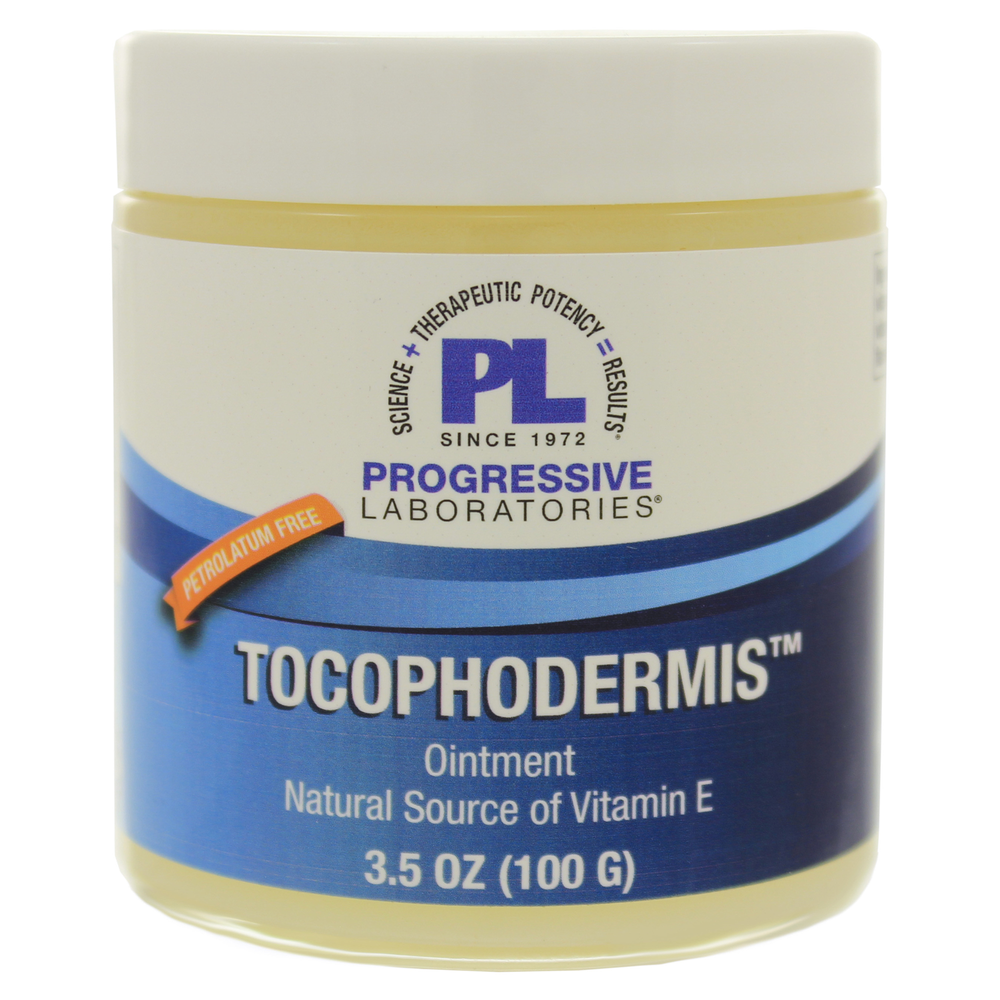 SKU: PGV-755
Tocophodermis, by Progressive Labs, is available in a 3.5oz form.

Tocophodermis is an ointment with a consistency like that of Vaseline. The Vitamin E and A give it healing properties as well as protecting the skin. All skin irritations: burns, scrapes, sunburns, rashes, diaper rash, dry skin, ect.
Apply smoothly 2 or 3 times daily to skin irritations including burns, sunburn, scrapes, rashes, etc. Rubbing is not required.
Vitamin E ...50 IU
(as d-alpha tocopheryl acetate)
Vitamin A ...1785 IU (as retinyl palmitate)
Contains - Vitamin E, Lecithin, Retinyl Palmitate, Flax Oil