Tonify Moisture Liquid
Kan Herb Company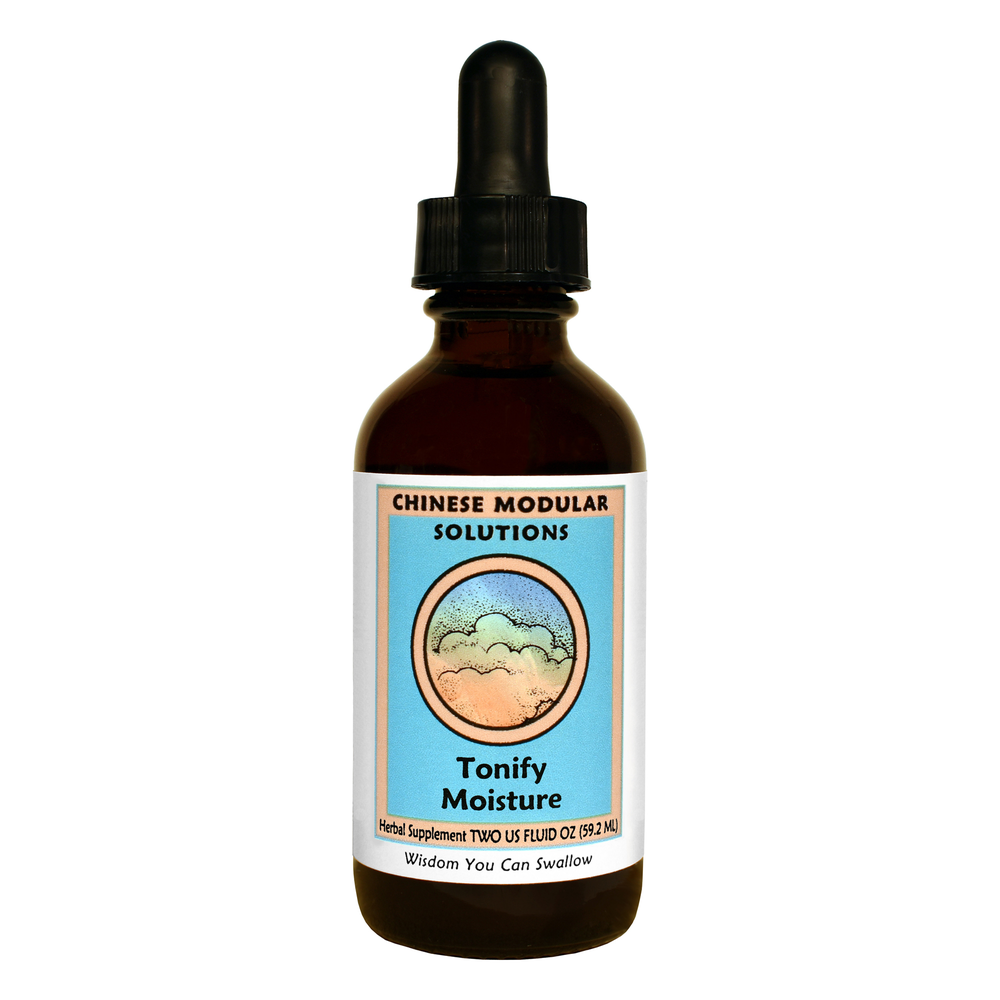 SKU: TM2
Functions:
This formula replenishes bodily fluids by supplementing the Moisture of the Kidney, Lung, and Stomach, protects Yin by consolidating Essence, and dispels Heat
Indications (Symptoms):
-Helps reduce occasional dryness, thirst and weakness due to dehydration or fever
-Eases occasional flushing, night sweats, hot flashes with sweating, rapid pulse.
-Relieves occasional dry stool with constipation, scanty or concentrated urine
-Soothes mild sensation of being overheated or feverish without true fever
2-3 Squirts, 2-4 times per day
1 squirt= 1-2 dropperful= 30 drops= approx 1ml.
Pin Yin Herb
-Common Name

Yu zhu
-Aromatic solomons seal rhizome
Fu ling
-Poria
Tai zi shen
-Pseudostellaria root
Qing pi
-Tangerine dried rind of green fruit
Xuan shen
-Scrophularia root
Tian hua fen
-Trichosanthes root
Sheng di huang
-Raw rehmannia root
Shu di huang
-Rehmannia root (prepared)
Nu zhen zi
-Ligustrum fruit
Wu wei zi
-Schisandra fruit
Gan cao
-Chinese licorice root

Water: 55% to 65% by volume
Alcohol: 18% to 22% by volume
*To evaporate alcohol, place drops in hot water
Shake well before every use.
Use only under the direct supervision of a qualified health care practitioner, seek their advice if pregnant or nursing. Keep out of reach of children. Keep tightly capped and out of direct sunlight. Store at room temperature.