Tonify Red River Liquid
Kan Herb Company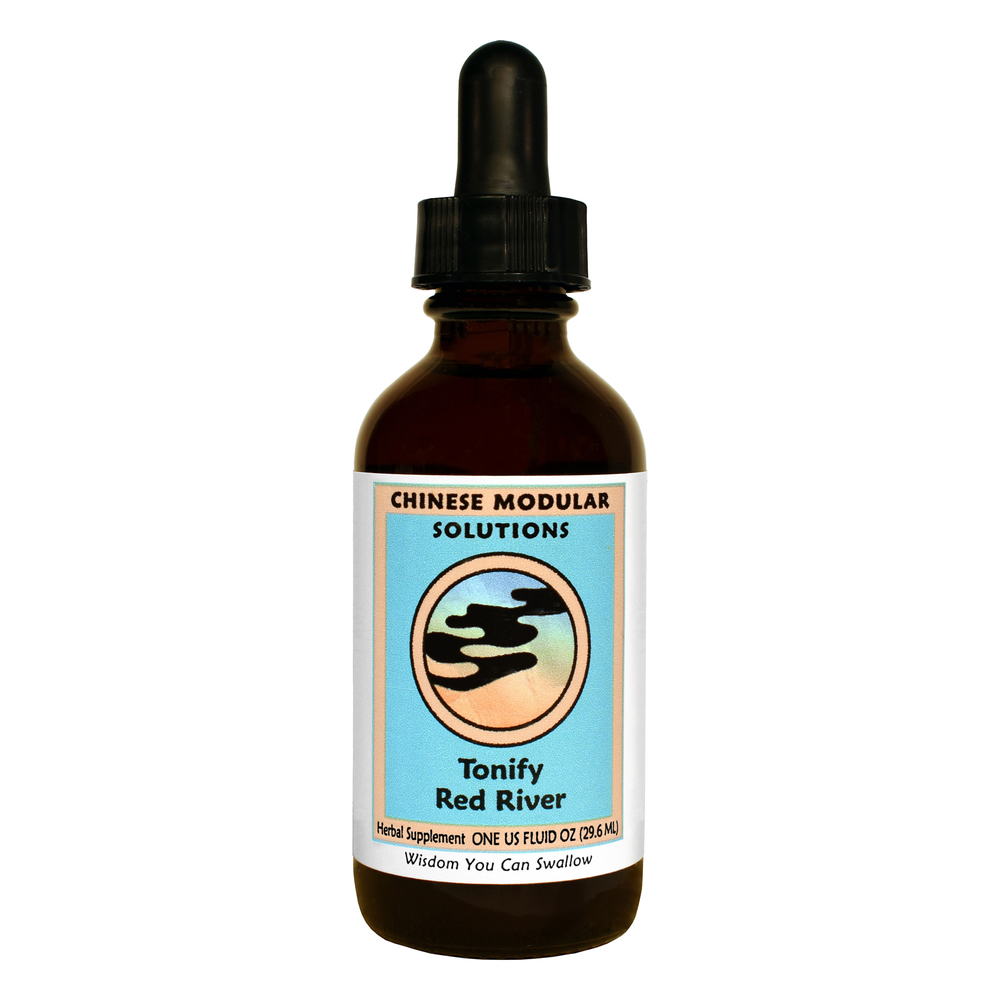 SKU: KA3C-TR1
Functions:
The herbs in this formula tonify Blood and nourish Essence, which supports the Kidney, Liver, Spleen and Heart. The Heart depends upon the Blood which gives the Mind (Shen) its material basis
Indications (Symptoms):
-Helps nourish blood, relieving occasional nervous exhaustion, dizziness, palpitations and blurry vision
-Aids in relieving occasional fragile or lusterless skin, hair, and nails.
-Eases PMS, menstrual disharmony, postpartum weakness, supports fertility and reproductive health
-Soothes occasional tiredness, irritability, and poor sleep during pregnancy
-Relieves temporary dry, hard stools
-Helps alleviate occasional chilliness, itching or numbness of skin aggravated by inactivity
2-3 Squirts, 2-4 times per day
1 squirt= 1-2 dropperful= 30 drops= approx 1ml.
Pin Yin Herb
-Common Name

Ji xue teng
-Millettia root and vine
Huang qi
-Astragalus root
Shu di huang
-Rehmannia root (prepared)
He shou wu
-Polygonum multiflorum root (soybean)
Bai shao
-White peony root
Gou qi zi
-Lycium fruit
Shan zha tan
-Chinese hawthorn fruit (roasted)
Dang gui shen
-Dong quai root
Long yan rou
-Longan fruit

Water: 55% to 65% by volume
Alcohol: 18% to 22% by volume
*To evaporate alcohol, place drops in hot water
Shake well before every use.

Use only under the direct supervision of a qualified health care practitioner, seek their advice if pregnant or nursing.
Keep out of reach of children.
Keep tightly capped and out of direct sunlight.
Store at room temperature.
This item may contain a chemical known to the State of California to cause cancer, birth defects, or other reproductive harm. Under CA Prop 65, it is required to include an additional labeled warning for the CA public.