Total Body Detox Kit
Results RNA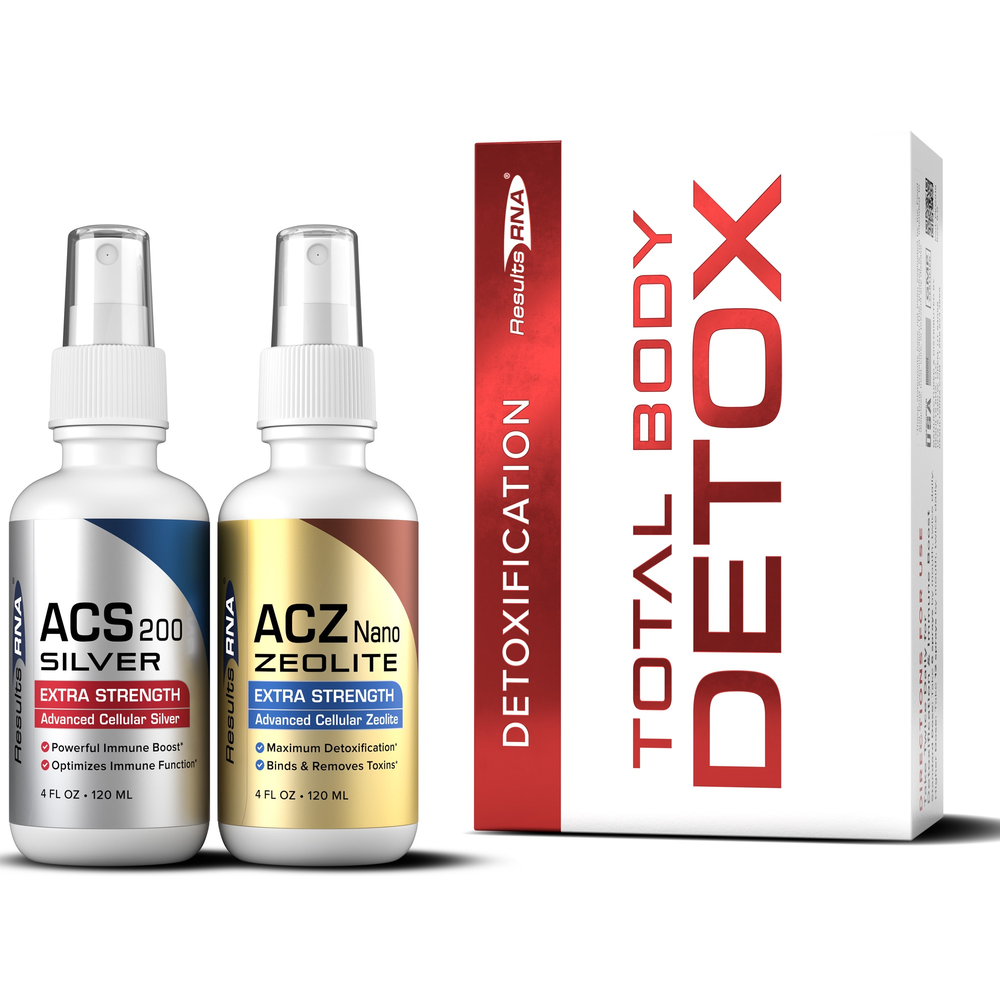 SKU: RNA-918
Total Body Detox Extra Strength is highly recommended for those looking for a simple to take system that supports the natural detoxification process.
The body's ability to detoxify is fundamental to maintaining optimal health given the constant exposure to environmental toxins.
Suggested Use:
Take 12 sprays of Total Body Detox Extra Strength twice daily for heightened support, or 6 sprays of each formula twice daily for health maintenance. Take each formula individually by mouth. Results RNA formulas can be taken in any combination without waiting and can be taken with food or without, at any time of the day. Always remain well hydrated when taking the sprays.
ACS 200 Extra Strength Ingredients:
Ultra-Pure Deionized Water, Advanced Cellular Silver (Elemental) 200 Parts Per Million.
-
ACZ Nano Extra StrengthIngredients:
Ultra-Pure Deionized Water, Activated Sub-micronized Clinoptilolite Zeolite.


Other Ingredients: Ag.
Pregnant or nursing women should not take dietary supplements unless directed by a physician.