TRF 350
Designs for Health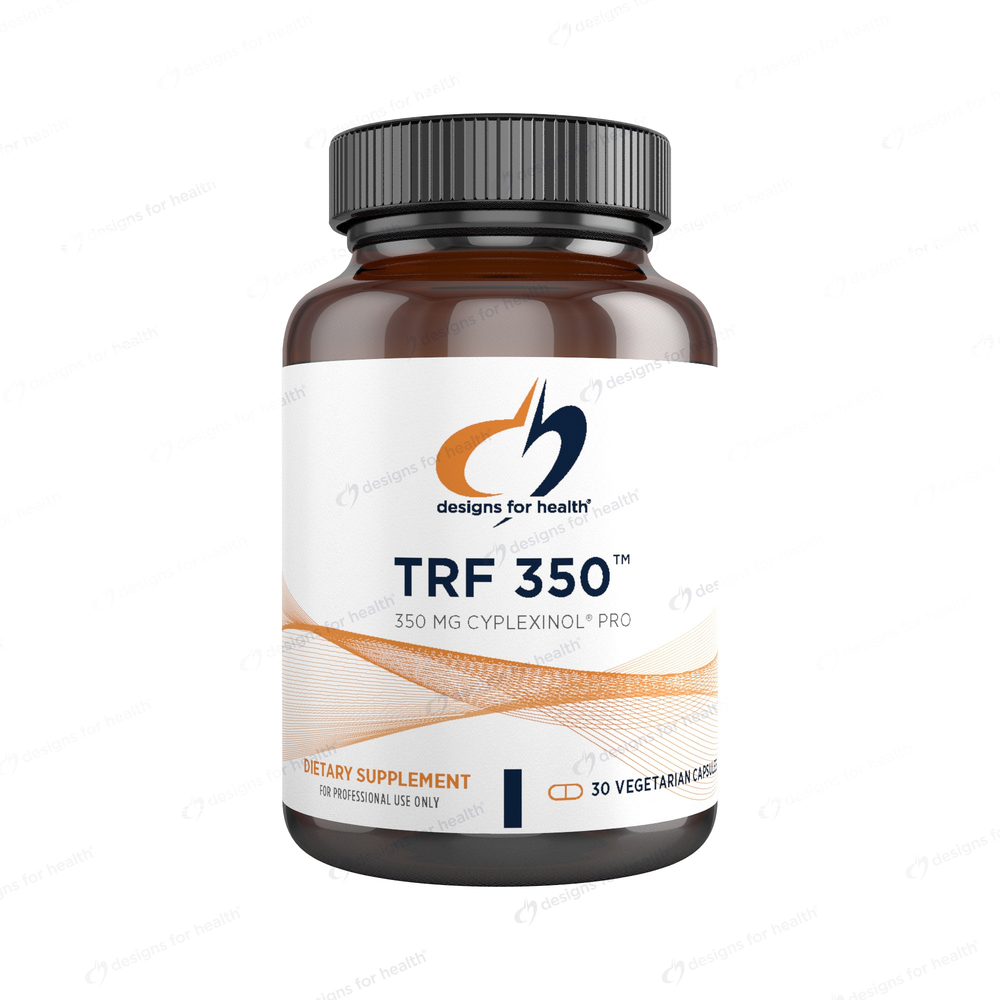 SKU: DFH-TRF350
TRF 350™ provides nutritional support for healthy bones and joint function.* This product features Cyplexinol® PRO, a bone-derived protein/collagen complex containing bone morphogenetic proteins (BMPs). This ingredient helps to nutritionally support the pathways involved in helping to maintain healthy bones and joints.*
As a dietary supplement, take one capsule per day with a meal, or as directed by your health care practitioner.
Serving Size: 1 capsule
Amount Per Serving
Cyplexinol® PRO ... 350mg
containing Body/Bone Morphogenetic Proteins (BMP)
Other Ingredients: Microcrystalline cellulose, vegetable stearate.
Does not contain gluten.
STORE IN A COOL, DRY PLACE.KEEP OUT OF REACH OF CHILDREN.
Notice: Color, size or shape may appear different between lots.
Cyplexinol® PRO is a registered trademark of ZyCal Bioceuticals, Inc.
†This statement has not been evaluated by the Food and Drug Administration. This product is not intended to diagnose, treat, cure, or prevent any disease.