Tri-Chol™
Biotics Research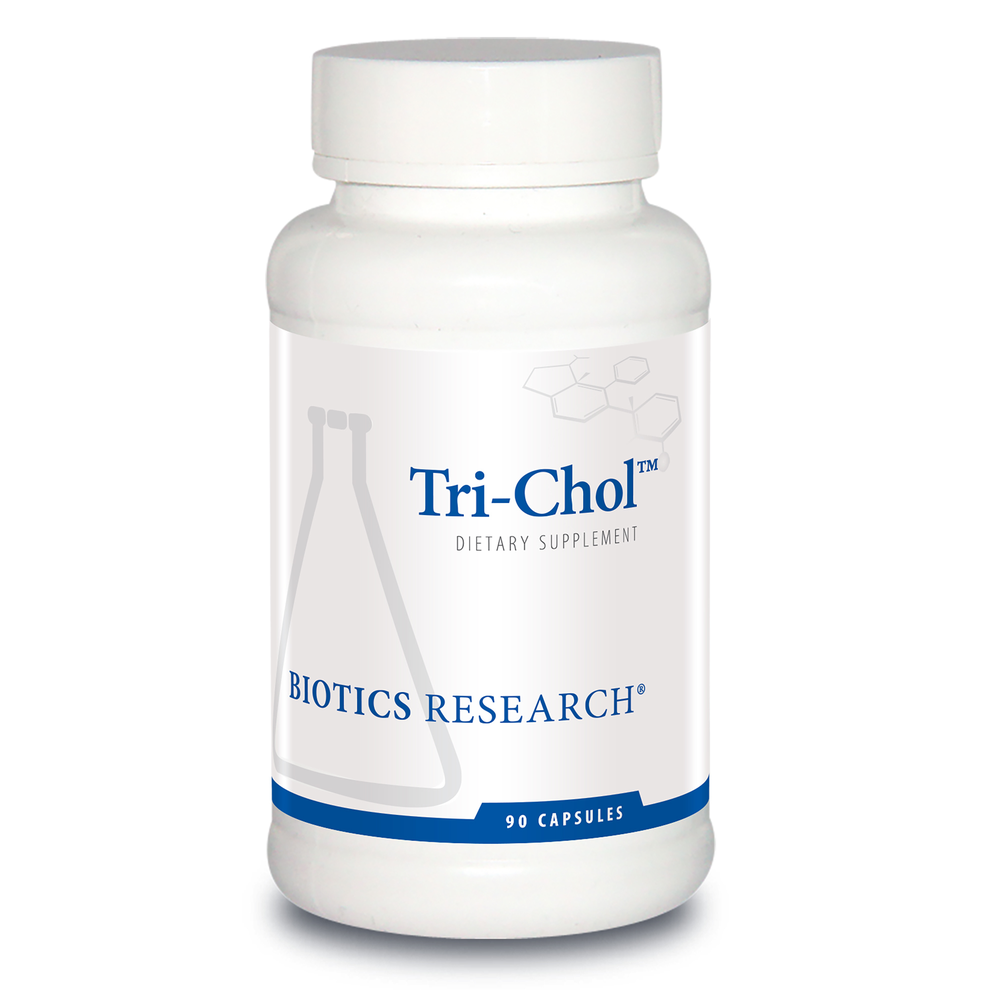 SKU: BRC-2700
Tri-Chol™ supplies a unique combination of botanical components with specific micronutrients, including inositol hexaniacinate, as a support for modulating cholesterol levels.
One (1) capsule two (2) times each day as a dietary supplement or as otherwise directed by a healthcare professional.



Serving Size: 1 Capsule

Amount Per Serving
Niacin ... 150mg
(as inositol hexaniacinate)
Chromium ... 100mcg
(from vegetable culture†)
Choline ... 30mg
(as bitartrate)
Inositol Hexaniacinate ... 200mg
Proprietary Blend ... 320mg
Guggul (Commiphora mukul)(gum)(extract), Fo-Ti (Polygonum multiorum)(root), Asian Water Plantain (Alisma orientalis)(rhizome), Polygonum cuspidatum (rhizome & root), Bitter Orange (Citrus aurantium)(fruit)(extract)

Other Ingredients: Capsule shell (gelatin and water).

† Specially grown, biologically active vegetable culture containing Phytochemically Bound Chromium™ and other phytochemicals including polyphenolic compounds with SOD and catalase, dehydrated at low temperature to preserve associated enzyme factors.

This product is gluten and dairy free.
Caution: Not recommended for pregnant or lactating women.

KEEP OUT OF REACH OF CHILDREN

Store in a cool, dry area. Sealed with an imprinted safety seal for your protection.