Masquelier's® Tru-OPCs™
Nature's Way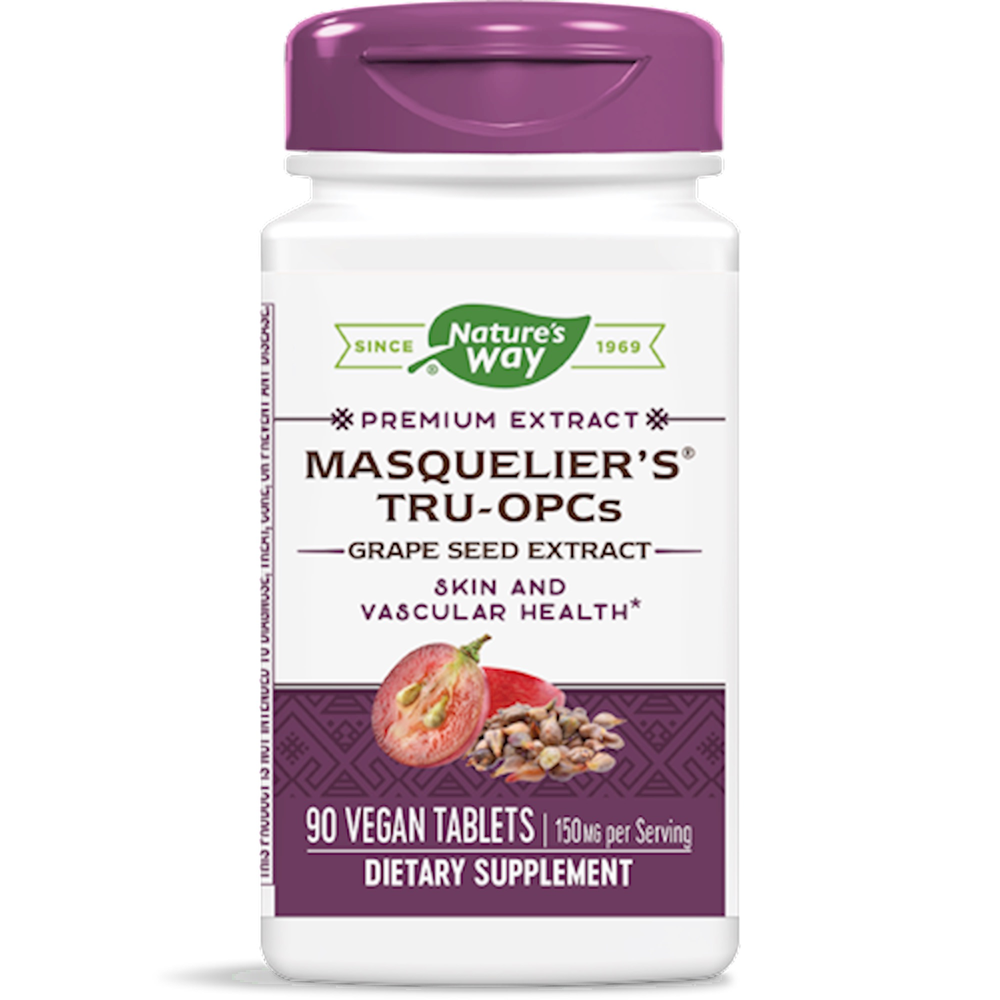 SKU: NW-49131
Masquelier's? Tru-OPCs?
Tru-OPCs? contain the combination of monomers and oligomers isolated by Dr. Jack Masquelier?
Serving Size: 2 Tablets 150mg
Grape Seed Extract, Delivering 65% Oligomeric Procyanidins (OPCs) (97.5 mg) and 30% other active polyphenols (45 mg)

Suggested Use
Take 2 tablets one to two times daily.

Contains No


artificial coloring
artificial flavoring
dairy products
gluten
preservatives
salt
soy
sugar
wheat
yeast

Caution: If you are pregnant, nursing, have a blood clotting disorder or are taking any medications, consult a healthcare professional before use.

Masquelier's? and Dr. Jack Masquelier? are trademarks of International Nutrition Company (Inc.)

Keep out of reach of children.