Turiva
Ortho Molecular Products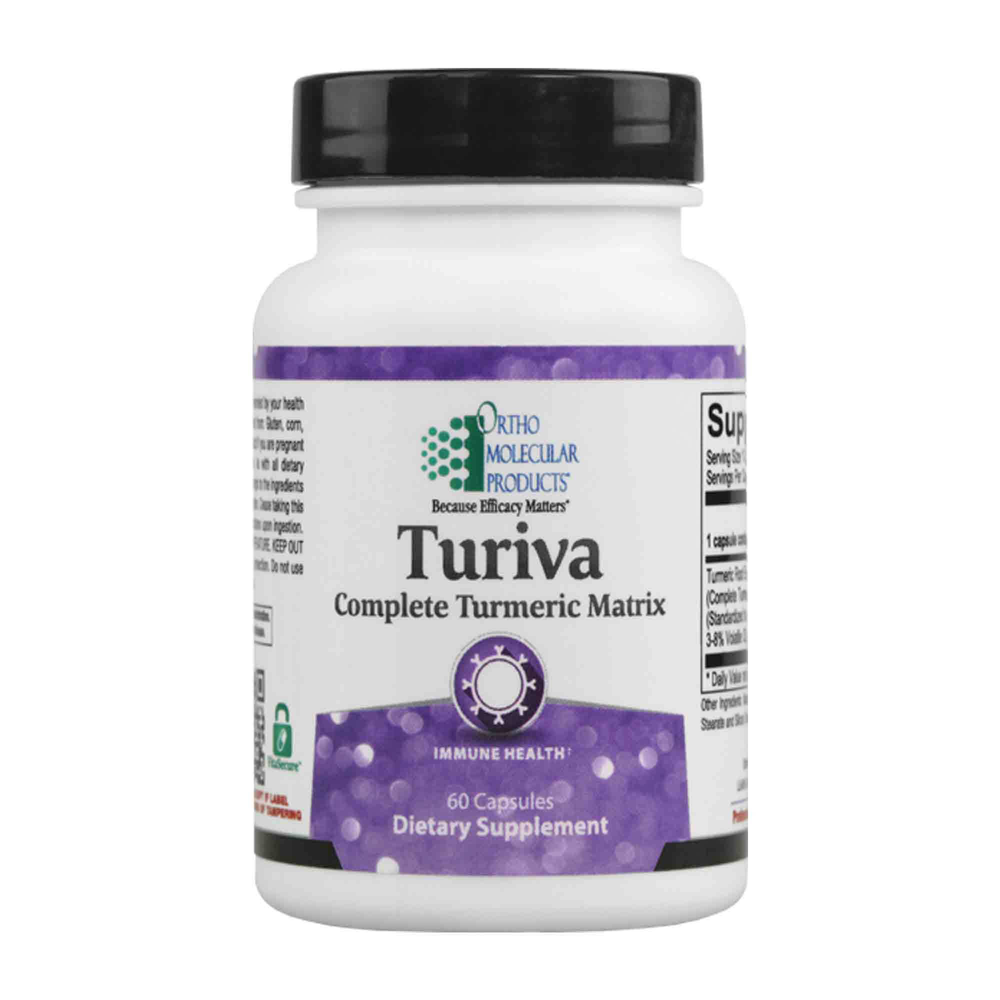 SKU: OHM-172060
Turiva is a full-spectrum turmeric product that contains an exclusive blend of bioactive nutrients. It is a natural turmeric matrix standardized to contain curcuminoids, turmeric oils and turmerin protein, along with many other active turmeric compounds that deliver comprehensive support.
1 Capsule per day or as recommended by your healthcare professional.

Serving Size: 1 Capsule

Amount Per Serving
Turmeric Root Extract … 500 mg
(Complete Turmeric Matrix)
(Standardized to contain 45-55% Curcuminoids, 3-8% Volatile Oil, 2-6% Turmerin)

Other Ingredients: Natural Vegetable Capsules, Microcrystalline Cellulose, Magnesium Stearate and Silicon Dioxide.