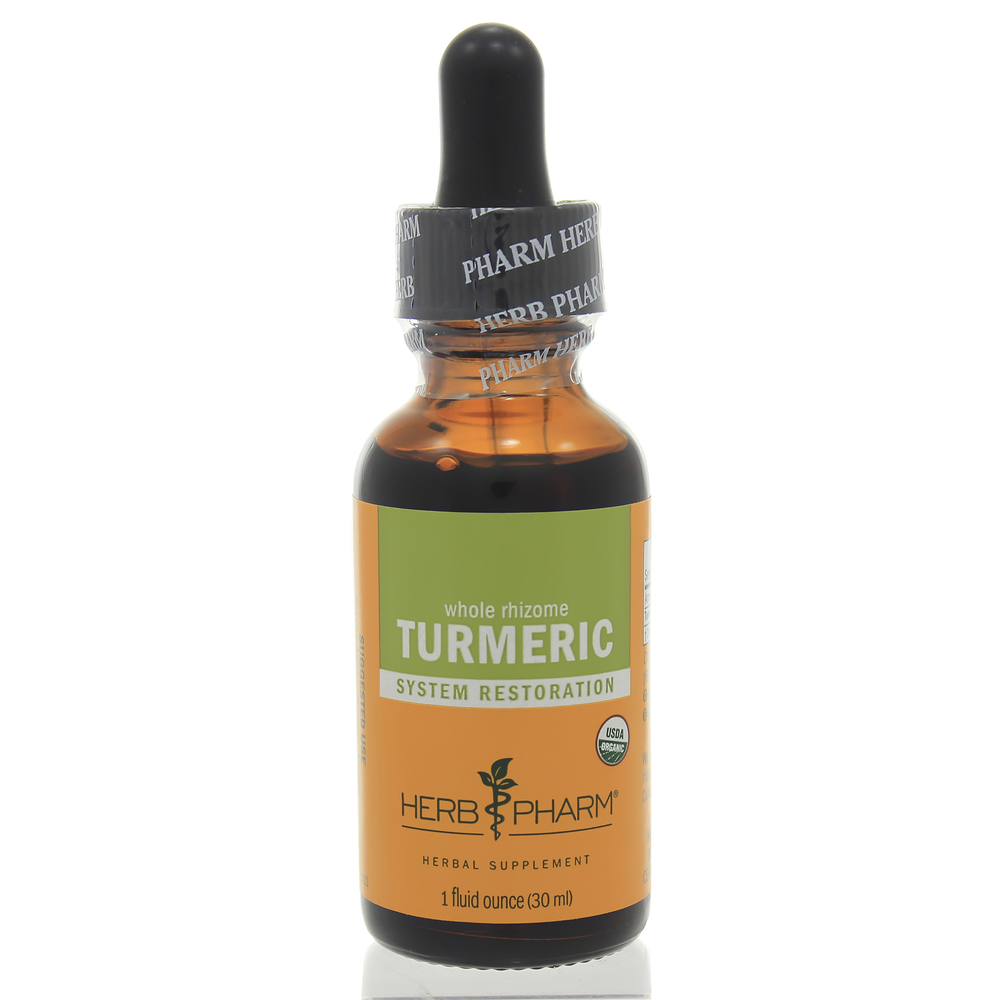 SKU: HE4-DTURM01
Herb Pharm prepares their Turmeric Extract from the rhizome of Curcuma longa plants which are Certified Organically Grown. To assure optimal extraction of Turmerics bioactive compounds, the rhizome is hand-harvested when fully mature, is carefully processed and dried to retain its full color and aroma, and is then thoroughly extracted.
Shake Well Before Using
Take up to 40 drops in 2oz. of water or juice, two to five times per day. Best taken between meals.
Certified organic alcohol, distilled water and Certified Organic Turmeric extractives. GLUTEN-FREE
Potency: Dry herb / menstruum ratio: 1 : 4
Keep Out of the Reach of Children
*This statement has not been evaluated by the FDA. This product is not intended to diagnose, treat, cure or prevent any disease.