Two-Immortal Formula (T157)
TCM Zone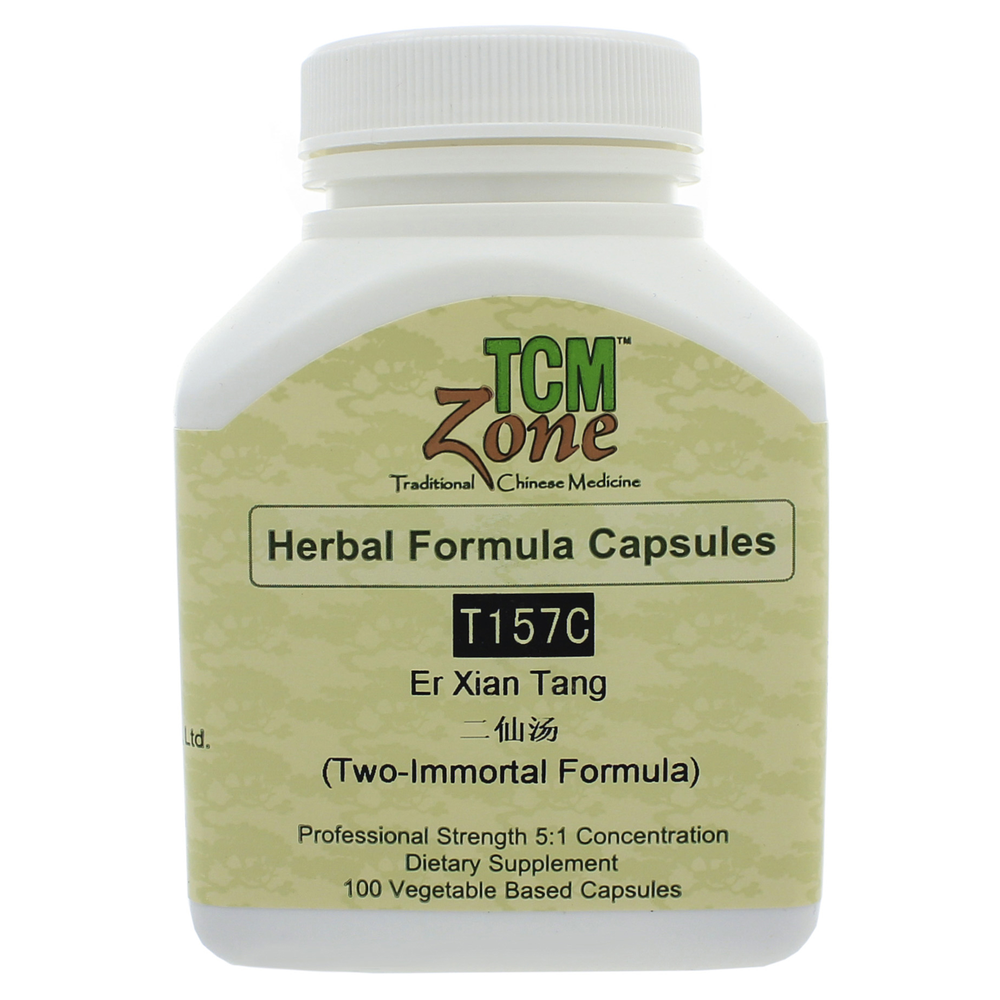 SKU: TCM-T157C
Warms the Kidney yang, tonifies the Kidney essence, drains fire from the Kidneys,
and regulates the penetrating and conception vessels*.
Take four (4) capsules each time, three (3) times daily before or between
meals, or as directed by your healthcare professional
Serving Size: 12 vegetable capsules (6g total, 5:1 concentration)

Amount Per Serving:
Curculiginis Rhizoma (Xian mao) ... 6g
Herba Epimedii (Yin yang huo) ... 6g
Angelica sinensis (Dang gui) ... 6g
Morinda Root (Ba ji tian) ... 6g
Phellodendron Bark (Huang bo) ... 3g
Anemarrhena Rhizome (Zhi mu) ... 3g
Other Ingredients: dextrin
This product is a "traditional Asian medicine" formula.
These statements have not been evaluated by the Food and Drug Administration.
This product is not intended to diagnose, treat, cure or prevent any disease.