Ubiquinol 100mg
Seroyal/Genestra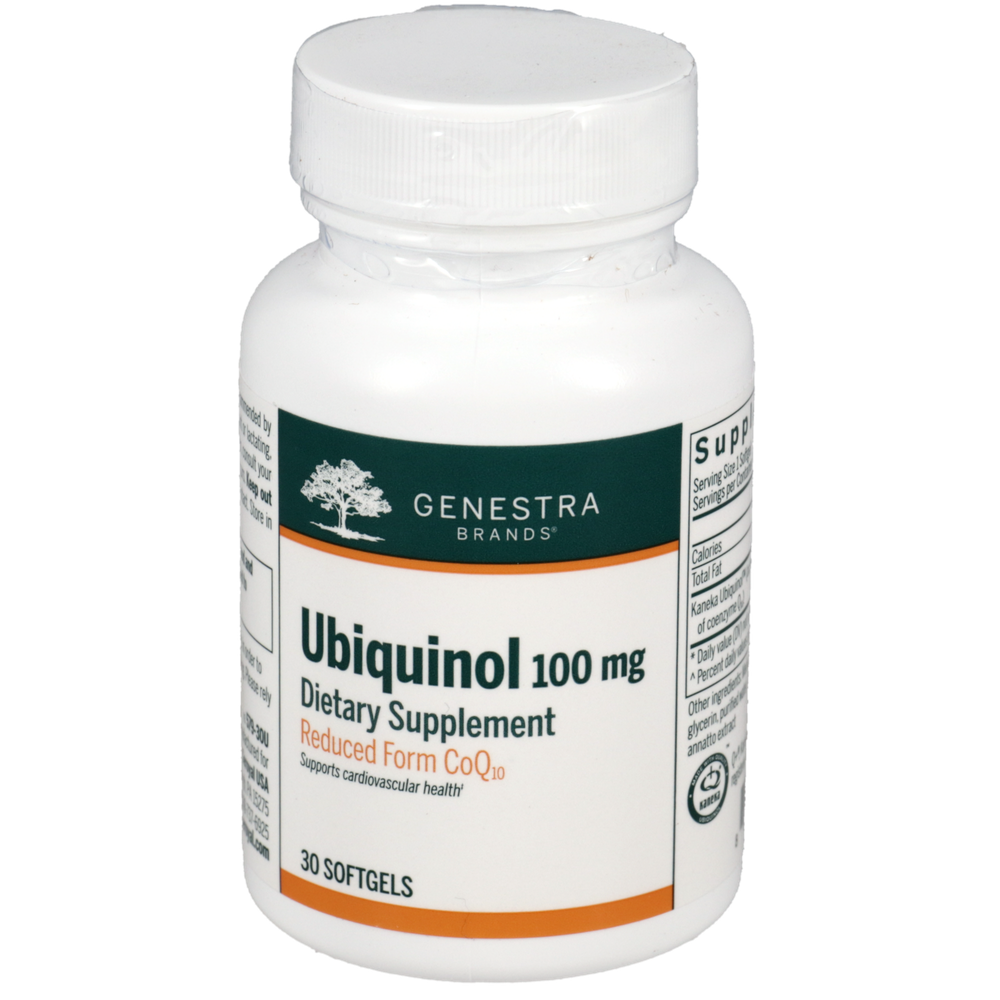 SKU: GN-SE579
Ubiquinol 100 mg is provided in easy-to-swallow softgel capsules. Ubiquinol is the biologically reduced form of ubiquinone, also known as coenzyme Q10. Produced naturally within the body, ubiquinol is CoQ10 that has been converted into a substance necessary for use in cellular energy production. In addition to its critical role in energy production, it is one of the most powerful known lipid-soluble antioxidant available, protecting the bodys cells from damage caused by oxidative stress and free radicals.
Take one capsule once daily, or as recommended by your healthcare practitioner.
Serving Size: 1 capsule
Amount Per Serving:
Ubiquinol ... 100mg
(Kaneka QH active antioxidant formof coenzyme Q10)

Non-Medicinal Ingredients: Medium chain triglycerides, bovine gelatin, glycerin, ascorbyl palmitate, purified water, sunflower lecithin, beeswax, annatto extract
Risk Information: If you are pregnant or breastfeeding; if you are taking blood pressure medication or blood thinners, consult your healthcare practitioner prior to use.
Warnings: This product has come into contact with soy. Do not use this product if you have a soy allergy.
This information is for professional use only and is not meant to diagnose, treat, cure, prevent any disease or replace traditional treatment, and has not been evaluated by the FDA or NHPD.