Ubiquinol CoQ10 100mg
Vital Nutrients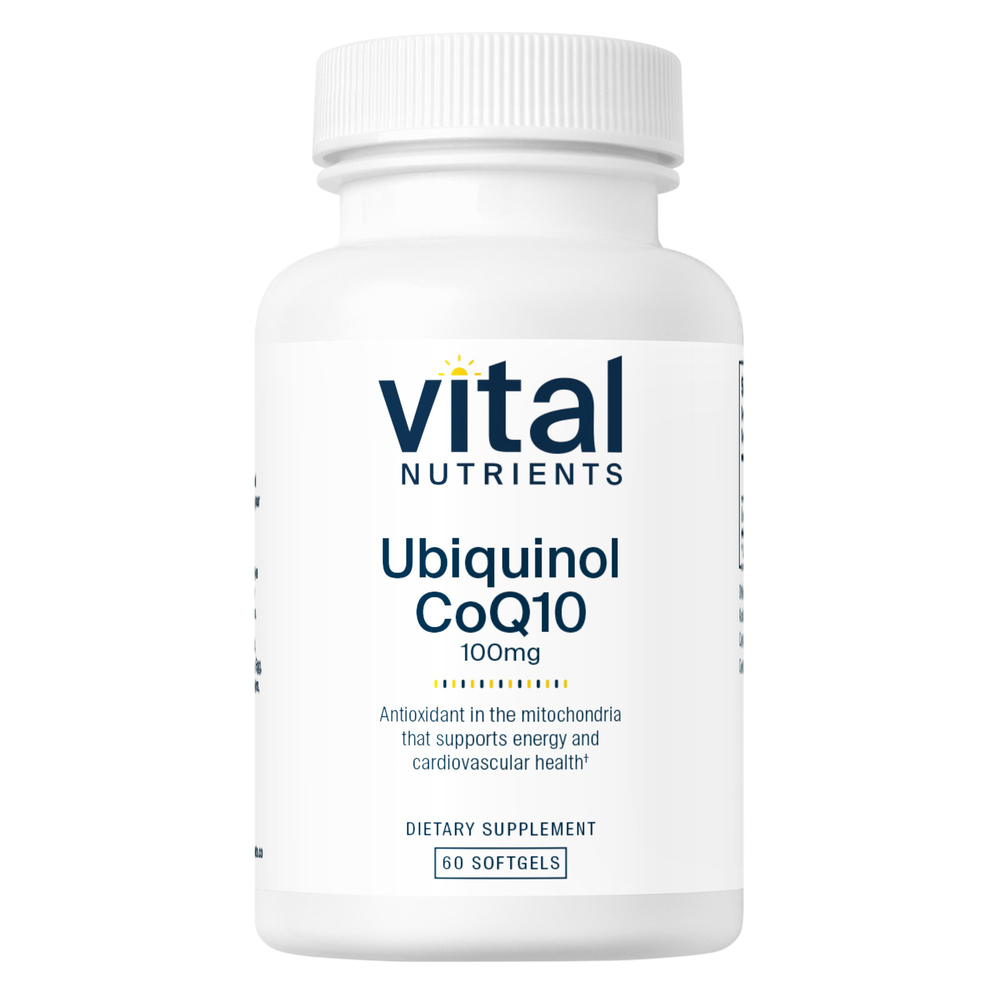 SKU: VN-CQU
activated form of CoEnzyme Q10 for enhanced bioavailability*
maintains normal blood sugar levels*
supports a healthy cardiovascular system*
Ubiquinol CoQ10 is an activated form of CoEnzyme Q10 that offers similar benefits.* Like CoQ10, ubiquinol increases cellular energy and naturally supports the cardiovascular system, as an antioxidant against lipid peroxidation.* Ubiquinol also supports healthy blood sugar levels already in the normal range.* The ubiquinol form is thought to offer superior bioavailability.*
Take 1 softgel daily with food, or as directed by your healthcare practitioner.
Serving Size: 1 softgel
Amount Per Serving
Ubiquinol CoQ10 ... 100mg
(Kaneka QH™) (active form of CoEnzyme Q10)
Other Ingredients: Canola oil (non-GMO), Diglyceryl Monooleate, Beeswax, Soy Lecithin (non-GMO), Modified Food Starch, Vegetable Glycerol, Carageenan, Caramel, and Disodium Phosphate.
Warning: If pregnant, consult your physician before taking.