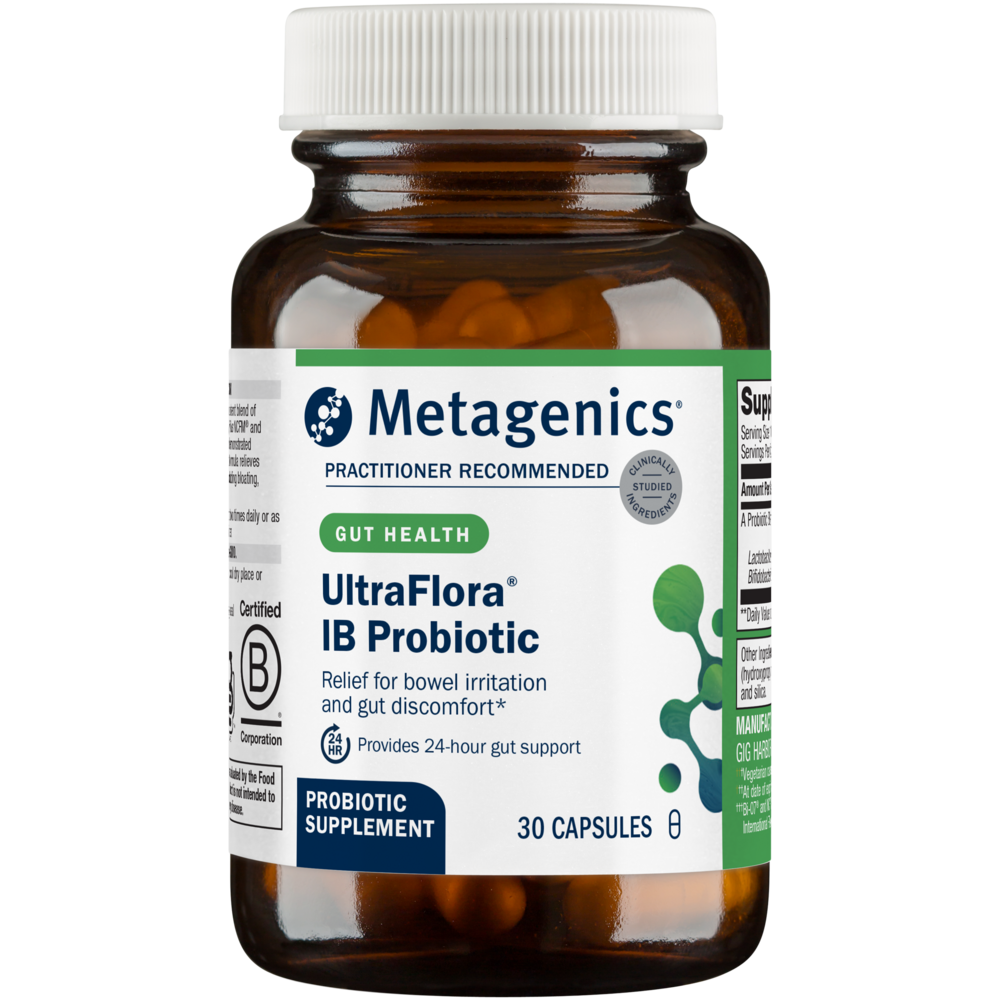 SKU: MET-UFIB3
UltraFlora® IB is a clinically tested blend of "friendly" bacteria in a dairy free base. This advanced formula is designed to help address gastrointestinal symptoms such as abdominal discomfort, bloating, cramping, and occasional urgency.*

Suggested Use:
Take one capsule one to two times daily or as directed by your healthcare practitioner.
Serving Size: 1 Capsule†
Amount Per Serving
A Probiotic Blend … 268.75 mg* (60 billion CFU)††
Lactobacillus acidophilus NCFM†††
Bifidobacterium lactis Bi-07†††*
Other Ingredients: Microcrystalline cellulose, capsule (hydroxypropylmethylcellulose), magnesium stearate, and silica.
This product is non-GMO, gluten-free, and vegetarian.

**Daily Value not established.
†Vegetarian capsule.
††At date of expiration.
†††NCFM® and Bi-07® are registered or licensed trademarks of International Flavors & Fragrances Inc. and are used under license


Storage: For best results, store in a cool dry place or keep refrigerated.
Tamper Evident: Do not use if safety seal is missing or broken.