Ultra Gest
Nutra BioGenesis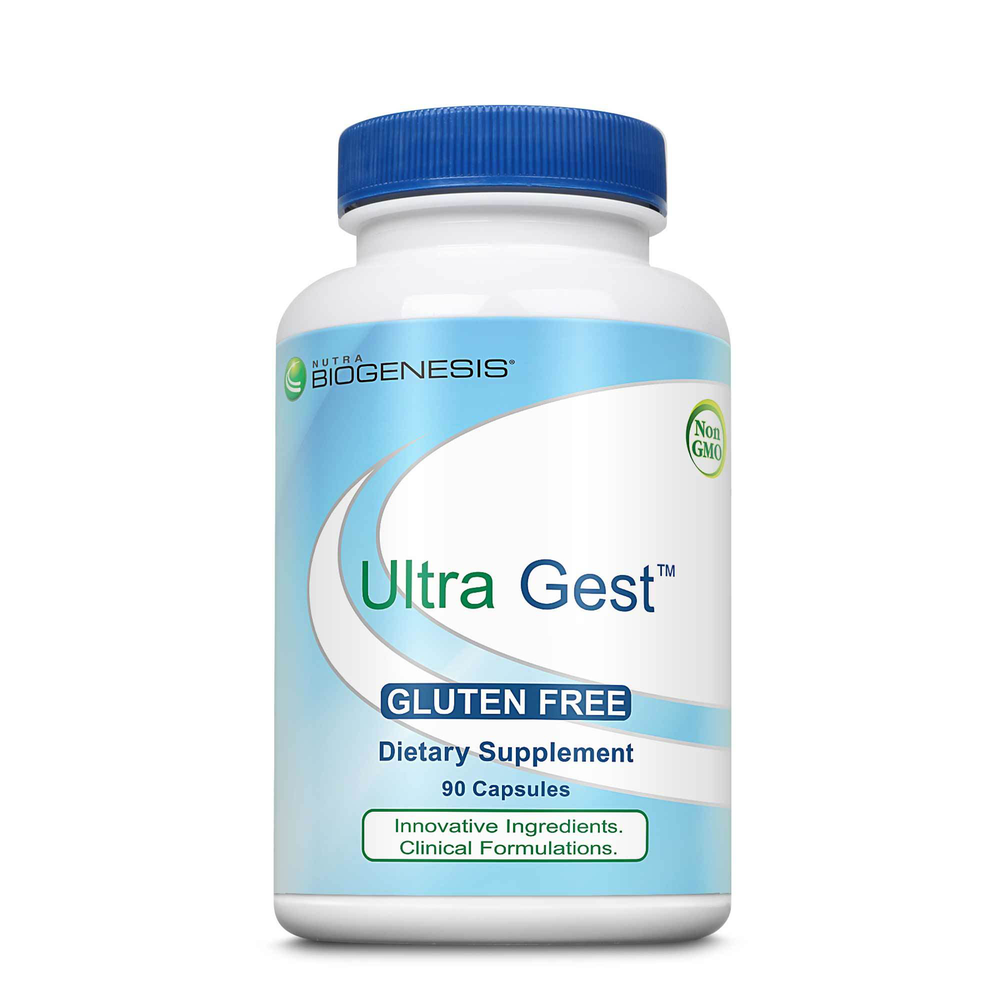 SKU: BI5-77552
Ultra Gest features not just Betain HCL, but also Glutamic HCL, pepsin (lactose free) and herbal bitters traditionally used to help support good digestion.
ULTRA GEST is designed to be well tolerated and support both digestion and balancing of intestinal microflora. Ultra Gest provides two forms of hydrochloric acid, pepsin, and herbal bitters with traditional use in the support of good digestion.*
Before nutrients enter the absorptive environment of the small intestine, they must pass through the stomach. The stomach plays a role in the digestion of proteins and certain B vitamins, as well as supporting mineral absorption. The functions of the stomach are largely dependent upon its highly acidic environment which works to further break down food particles, activate specific enzymes, and function as part of the innate immune system.*
Suggested Use:
As a dietary supplement, take 1-2 capsules mid to end of each meal, or as directed by a healthcare professional.
Serving Size 1 Capsule
Amount Per Serving
Betaine HCI ... 300mg
Glutamic Acid HCI ... 150mg
Ammonium Chloride ... 70mg
Pepsin ... 25mg
(1:10, 000 Lactose free)
Gentian Root ... 25mg
Contains:
Rice Flour, Magnesium Stearate, Silica, Cellulose
Keep tightly capped and store in a cool, dry place.
KEEP OUT OF THE REACH OF CHILDREN
*These statements have not been evaluated by the Food and Drug Administration. These products are not intended to diagnose, treat, cure, or prevent any disease.
It looks like there are no similar
products available