Ultra Liver Support
Douglas Labs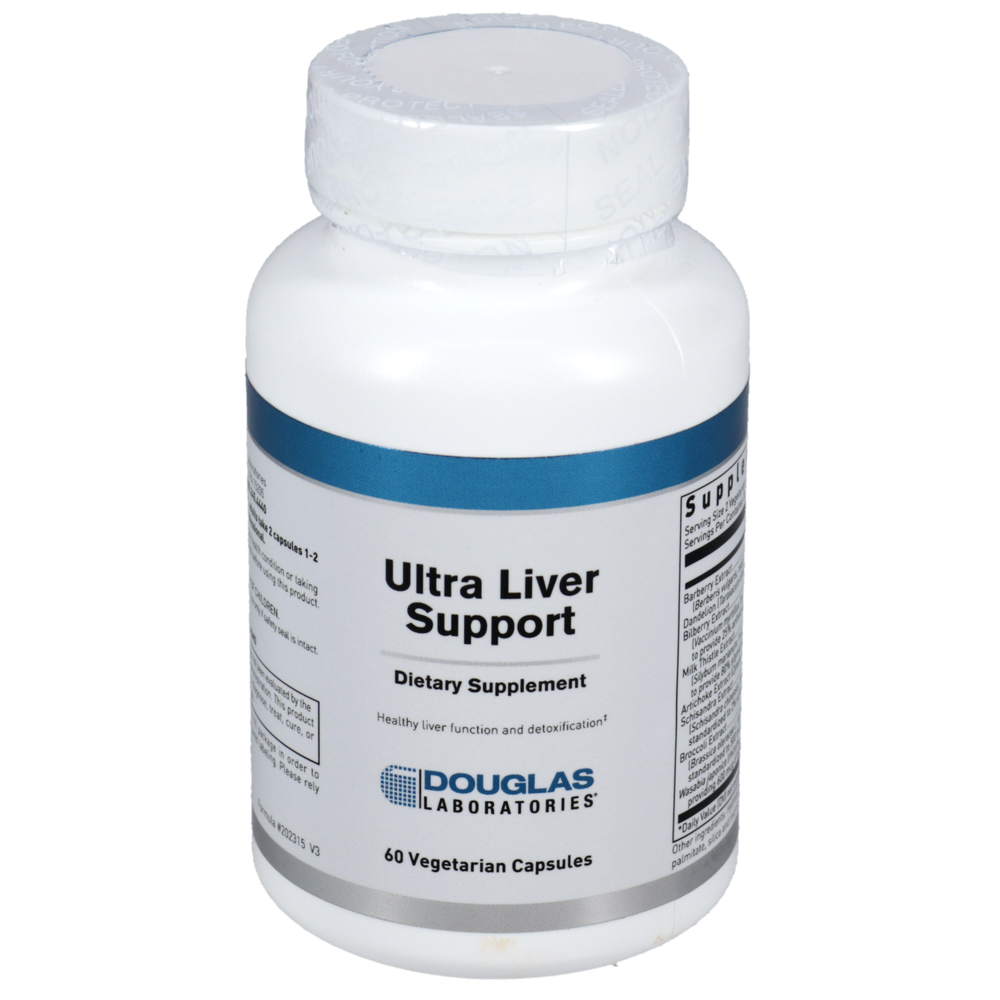 SKU: DL-20231560X
Ultra Liver Support† contains several dietary constituents that have been shown to support the function and structure of the liver.† The liver is the primary detoxification site in the body regulating conversion of harmful by products to neutral compounds. A variety of cruciferous vegetables including broccoli and wasabi may have potent liver protective activities which include induction of a detoxifying enzyme, glutathione S-transferase (GST). The conversion of oxidized glutathione disulfide (GSSG) to its reduced state (GSH) is the body's primary pathway for dealing with oxidative stress. This activity can be both liver protective and antiproliferative, likely via influencing levels of reactive oxygen species.†
Adults take 2 capsules 1-2 times daily or as directed by a healthcare professional.
Serving Size: Two Vegetarian Capsules
Amount Per Serving
Barberry Extract ... 250mg
(Berberis vulgaris, root and stem)
Dandelion ... 250mg
(Taraxacum officinale, root)
Bilberry Extract ... 200mg
(Vaccinium myrtillus, fruit)
(Standardized to provide 25% anthocyanidins)
Milk Thistle Extract ... 175mg
(Silybum marianum, fruit)(Standardized to provide 80% silymarin)
Artichoke Extract ... 150mg
(Cynara scolymus, leaf)
Schisandra Extract ... 150mg
(Schisandra chinensis, fruit)
(Standardized to 2% schizandrins)
Broccoli Extract ... 125mg
(Brassica oleracea l., sprout)
(Standardized to 500 mcg of sulforaphane)
Wasabia Japonica ... 50mg
(rhizome)(Providing 600 mcg of isothiocyanates)
Other Ingredients: Hydroxypropyl methylcellulose (capsule), ascorbyl palmitate, silica, and cellulose.
WARNING
If you are pregnant, nursing, have any health condition or taking any medication, consult your healthcare professional before using this product.