Fish Oil 1400, Ultra Pure
Vital Nutrients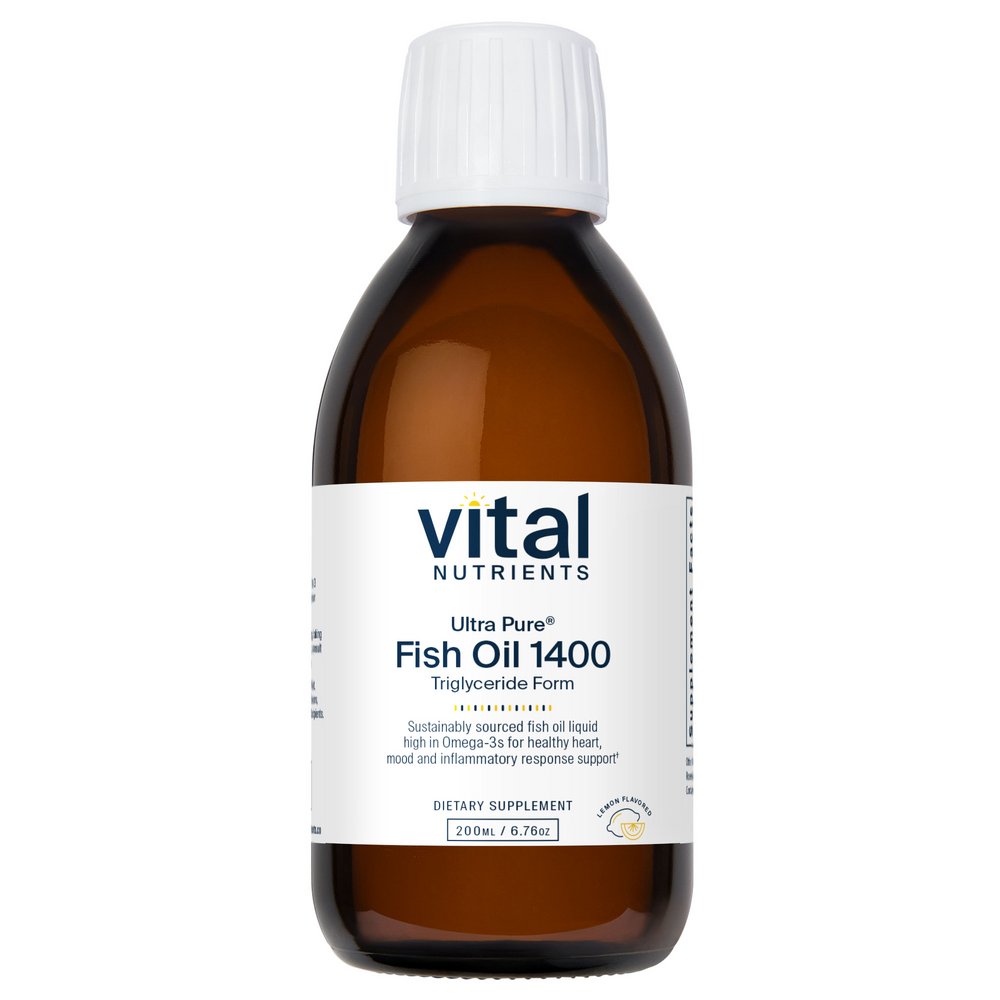 SKU: VN-LFORS
supports soft tissue and connective tissue*
maintains normal platelet aggregation levels*
promotes healthy cartilage and joint function*
Ultra Pure Fish Oil 1400 provides protection and maintenance of the normal function, fluidity and health of cell membranes.* Fish oil contains the essential fats EPA and DHA. These fats help maintain and support soft tissue and connective tissue.* Fish oil helps promote cartilage and joint function and relieves mild mood changes and cramps associated with the menstrual cycle.* Fish oil helps maintain platelet aggregation levels that are already in the normal range.* Ultra Pure Fish Oil 1400 has a pleasant natural lemon flavor.
Take 1 teaspoon, 2-3 times daily with food, or as directed by a healthcare practitioner.
Serving Size: 1 teapsoon (5ml)
Amount Per Serving
Omega-3 Fatty Acids ... 1400mg
(Triglyceride Form)
EPA ... 740mg
(eicosapentaenoic acid)
DHA ... 460mg
(docosahexaenoic acid)
Other Omega-3 Fatty Acids ... 200mg
Other Ingredients: Natural Lemon Flavor, Antioxidant Blend (rosemary leaf extract, ascorbyl palmitate, and natural tocopherols).
Contains Fish: (herring, sardine, anchovy)
Warning: If pregnant, consult your physician before taking.